Set of 4 Ford Chevrolet TPMS Tire Air Pressure Sensor SE 10001
Regular price $59.99 $29.99 Sale
Compatible Vehicles
| Year | Make | Model | Trim | Engine |
| --- | --- | --- | --- | --- |
| 2014 | Ford | Explorer | Base Sport Utility 4-Door | 2.0L 1999CC 122Cu. In. l4 GAS DOHC Turbocharged |
| 2014 | Ford | Explorer | Base Sport Utility 4-Door | 3.5L 3496CC 213Cu. In. V6 GAS DOHC Naturally Aspirated |
| 2014 | Ford | Explorer | Limited Sport Utility 4-Door | 2.0L 1999CC 122Cu. In. l4 GAS DOHC Turbocharged |
| 2014 | Ford | Explorer | Limited Sport Utility 4-Door | 3.5L 3496CC 213Cu. In. V6 GAS DOHC Naturally Aspirated |
| 2014 | Ford | Explorer | Sport Sport Utility 4-Door | 3.5L 3496CC 213Cu. In. V6 GAS DOHC Turbocharged |
| 2014 | Ford | Explorer | XLT Sport Utility 4-Door | 2.0L 1999CC 122Cu. In. l4 GAS DOHC Turbocharged |
| 2014 | Ford | Explorer | XLT Sport Utility 4-Door | 3.5L 3496CC 213Cu. In. V6 GAS DOHC Naturally Aspirated |
| 2012 | Chevrolet | Traverse | Base Sport Utility 4-Door | 3.6L 3564CC 217Cu. In. V6 GAS DOHC Naturally Aspirated |
| 2012 | Ford | E-250 | Base Cutaway Van 2-Door | 4.6L 281Cu. In. V8 FLEX SOHC Naturally Aspirated |
| 2012 | Ford | E-250 | Base Cutaway Van 2-Door | 5.4L 330Cu. In. V8 CNG SOHC Naturally Aspirated |
| 2012 | Ford | E-250 | Base Cutaway Van 2-Door | 5.4L 330Cu. In. V8 FLEX SOHC Naturally Aspirated |
| 2012 | Ford | E-250 | Base Cutaway Van 2-Door | 5.4L 330Cu. In. V8 LPG SOHC Naturally Aspirated |
| 2012 | Ford | E-250 | Base Extended Cargo Van 3-Door | 4.6L 281Cu. In. V8 FLEX SOHC Naturally Aspirated |
| 2012 | Ford | E-250 | Base Extended Cargo Van 3-Door | 5.4L 330Cu. In. V8 CNG SOHC Naturally Aspirated |
| 2012 | Ford | E-250 | Base Extended Cargo Van 3-Door | 5.4L 330Cu. In. V8 FLEX SOHC Naturally Aspirated |
| 2012 | Ford | E-250 | Base Extended Cargo Van 3-Door | 5.4L 330Cu. In. V8 LPG SOHC Naturally Aspirated |
| 2012 | Ford | E-250 | Base Standard Cargo Van 3-Door | 4.6L 281Cu. In. V8 FLEX SOHC Naturally Aspirated |
| 2012 | Ford | E-250 | Base Standard Cargo Van 3-Door | 5.4L 330Cu. In. V8 CNG SOHC Naturally Aspirated |
| 2012 | Ford | E-250 | Base Standard Cargo Van 3-Door | 5.4L 330Cu. In. V8 FLEX SOHC Naturally Aspirated |
| 2012 | Ford | E-250 | Base Standard Cargo Van 3-Door | 5.4L 330Cu. In. V8 LPG SOHC Naturally Aspirated |
| 2012 | Ford | F-250 Super Duty | FX4 Crew Cab Pickup 4-Door | 6.7L 6651CC 406Cu. In. V8 DIESEL SOHC Turbocharged |
| 2012 | Ford | F-250 Super Duty | King Ranch Crew Cab Pickup 4-Door | 6.2L 6210CC 379Cu. In. V8 FLEX SOHC Naturally Aspirated |
| 2012 | Ford | F-250 Super Duty | King Ranch Crew Cab Pickup 4-Door | 6.7L 6651CC 406Cu. In. V8 DIESEL OHV Turbocharged |
| 2012 | Ford | F-250 Super Duty | Lariat Crew Cab Pickup 4-Door | 6.2L 6210CC 379Cu. In. V8 FLEX SOHC Naturally Aspirated |
| 2012 | Ford | F-250 Super Duty | Lariat Crew Cab Pickup 4-Door | 6.7L 6651CC 406Cu. In. V8 DIESEL OHV Turbocharged |
| 2012 | Ford | F-250 Super Duty | Lariat Extended Cab Pickup 4-Door | 6.2L 6210CC 379Cu. In. V8 FLEX SOHC Naturally Aspirated |
| 2012 | Ford | F-250 Super Duty | Lariat Extended Cab Pickup 4-Door | 6.7L 6651CC 406Cu. In. V8 DIESEL OHV Turbocharged |
| 2012 | Ford | F-250 Super Duty | XL Crew Cab Pickup 4-Door | 6.2L 6210CC 379Cu. In. V8 FLEX SOHC Naturally Aspirated |
| 2012 | Ford | F-250 Super Duty | XL Crew Cab Pickup 4-Door | 6.7L 6651CC 406Cu. In. V8 DIESEL OHV Turbocharged |
| 2012 | Ford | F-250 Super Duty | XL Extended Cab Pickup 4-Door | 6.2L 6210CC 379Cu. In. V8 FLEX SOHC Naturally Aspirated |
| 2012 | Ford | F-250 Super Duty | XL Extended Cab Pickup 4-Door | 6.7L 6651CC 406Cu. In. V8 DIESEL OHV Turbocharged |
| 2012 | Ford | F-250 Super Duty | XL Standard Cab Pickup 2-Door | 6.2L 6210CC 379Cu. In. V8 FLEX SOHC Naturally Aspirated |
| 2012 | Ford | F-250 Super Duty | XL Standard Cab Pickup 2-Door | 6.7L 6651CC 406Cu. In. V8 DIESEL OHV Turbocharged |
| 2012 | Ford | F-250 Super Duty | XLT Crew Cab Pickup 4-Door | 6.2L 6210CC 379Cu. In. V8 FLEX SOHC Naturally Aspirated |
| 2012 | Ford | F-250 Super Duty | XLT Crew Cab Pickup 4-Door | 6.7L 6651CC 406Cu. In. V8 DIESEL OHV Turbocharged |
| 2012 | Ford | F-250 Super Duty | XLT Extended Cab Pickup 4-Door | 6.2L 6210CC 379Cu. In. V8 FLEX SOHC Naturally Aspirated |
| 2012 | Ford | F-250 Super Duty | XLT Extended Cab Pickup 4-Door | 6.7L 6651CC 406Cu. In. V8 DIESEL OHV Turbocharged |
| 2012 | Ford | F-250 Super Duty | XLT Standard Cab Pickup 2-Door | 6.2L 6210CC 379Cu. In. V8 FLEX SOHC Naturally Aspirated |
| 2012 | Ford | F-250 Super Duty | XLT Standard Cab Pickup 2-Door | 6.7L 6651CC 406Cu. In. V8 DIESEL OHV Turbocharged |
| 2011 | Chevrolet | Malibu | LT Sedan 4-Door | 2.4L 2384CC 145Cu. In. l4 GAS DOHC Naturally Aspirated |
| 2011 | Chevrolet | Malibu | LTZ Sedan 4-Door | 3.6L 3564CC 217Cu. In. V6 GAS DOHC Naturally Aspirated |
| 2011 | Ford | E-250 | Base Cutaway Van 2-Door | 4.6L 281Cu. In. V8 FLEX SOHC Naturally Aspirated |
| 2011 | Ford | E-250 | Base Cutaway Van 2-Door | 5.4L 330Cu. In. V8 CNG SOHC Naturally Aspirated |
| 2011 | Ford | E-250 | Base Cutaway Van 2-Door | 5.4L 330Cu. In. V8 FLEX SOHC Naturally Aspirated |
| 2011 | Ford | E-250 | Base Cutaway Van 2-Door | 5.4L 330Cu. In. V8 LPG SOHC Naturally Aspirated |
| 2011 | Ford | E-250 | Base Extended Cargo Van 3-Door | 4.6L 281Cu. In. V8 FLEX SOHC Naturally Aspirated |
| 2011 | Ford | E-250 | Base Extended Cargo Van 3-Door | 5.4L 330Cu. In. V8 CNG SOHC Naturally Aspirated |
| 2011 | Ford | E-250 | Base Extended Cargo Van 3-Door | 5.4L 330Cu. In. V8 FLEX SOHC Naturally Aspirated |
| 2011 | Ford | E-250 | Base Extended Cargo Van 3-Door | 5.4L 330Cu. In. V8 LPG SOHC Naturally Aspirated |
| 2011 | Ford | E-250 | Base Standard Cargo Van 3-Door | 4.6L 281Cu. In. V8 FLEX SOHC Naturally Aspirated |
| 2011 | Ford | E-250 | Base Standard Cargo Van 3-Door | 5.4L 330Cu. In. V8 CNG SOHC Naturally Aspirated |
| 2011 | Ford | E-250 | Base Standard Cargo Van 3-Door | 5.4L 330Cu. In. V8 FLEX SOHC Naturally Aspirated |
| 2011 | Ford | E-250 | Base Standard Cargo Van 3-Door | 5.4L 330Cu. In. V8 LPG SOHC Naturally Aspirated |
| 2011 | Ford | Explorer | Base Sport Utility 4-Door | 3.5L 3496CC 213Cu. In. V6 GAS DOHC Naturally Aspirated |
| 2011 | Ford | Explorer | Limited Sport Utility 4-Door | 3.5L 3496CC 213Cu. In. V6 GAS DOHC Naturally Aspirated |
| 2011 | Ford | Explorer | XLT Sport Utility 4-Door | 3.5L 3496CC 213Cu. In. V6 GAS DOHC Naturally Aspirated |
| 2011 | Ford | F-150 | FX2 Crew Cab Pickup 4-Door | 3.5L 3496CC 213Cu. In. V6 GAS DOHC Turbocharged |
| 2011 | Ford | F-150 | FX2 Crew Cab Pickup 4-Door | 5.0L 4951CC 302Cu. In. V8 FLEX DOHC Naturally Aspirated |
| 2011 | Ford | F-150 | FX2 Extended Cab Pickup 4-Door | 3.5L 3496CC 213Cu. In. V6 GAS DOHC Turbocharged |
| 2011 | Ford | F-150 | FX2 Extended Cab Pickup 4-Door | 5.0L 4951CC 302Cu. In. V8 FLEX DOHC Naturally Aspirated |
| 2011 | Ford | F-150 | FX4 Crew Cab Pickup 4-Door | 3.5L 3496CC 213Cu. In. V6 GAS DOHC Turbocharged |
| 2011 | Ford | F-150 | FX4 Crew Cab Pickup 4-Door | 5.0L 4951CC 302Cu. In. V8 FLEX DOHC Naturally Aspirated |
| 2011 | Ford | F-150 | FX4 Extended Cab Pickup 4-Door | 3.5L 3496CC 213Cu. In. V6 GAS DOHC Turbocharged |
| 2011 | Ford | F-150 | FX4 Extended Cab Pickup 4-Door | 5.0L 4951CC 302Cu. In. V8 FLEX DOHC Naturally Aspirated |
| 2011 | Ford | F-150 | Harley-Davidson Edition Crew Cab Pickup 4-Door | 6.2L 6210CC 379Cu. In. V8 GAS SOHC Naturally Aspirated |
| 2011 | Ford | F-150 | King Ranch Crew Cab Pickup 4-Door | 3.5L 3496CC 213Cu. In. V6 GAS DOHC Turbocharged |
| 2011 | Ford | F-150 | King Ranch Crew Cab Pickup 4-Door | 5.0L 4951CC 302Cu. In. V8 FLEX DOHC Naturally Aspirated |
| 2011 | Ford | F-150 | Lariat Crew Cab Pickup 4-Door | 3.5L 3496CC 213Cu. In. V6 GAS DOHC Turbocharged |
| 2011 | Ford | F-150 | Lariat Crew Cab Pickup 4-Door | 5.0L 4951CC 302Cu. In. V8 FLEX DOHC Naturally Aspirated |
| 2011 | Ford | F-150 | Lariat Crew Cab Pickup 4-Door | 6.2L 6210CC 379Cu. In. V8 GAS SOHC Naturally Aspirated |
| 2011 | Ford | F-150 | Lariat Extended Cab Pickup 4-Door | 3.5L 3496CC 213Cu. In. V6 GAS DOHC Turbocharged |
| 2011 | Ford | F-150 | Lariat Extended Cab Pickup 4-Door | 5.0L 4951CC 302Cu. In. V8 FLEX DOHC Naturally Aspirated |
| 2011 | Ford | F-150 | Lariat Extended Cab Pickup 4-Door | 6.2L 6210CC 379Cu. In. V8 GAS SOHC Naturally Aspirated |
| 2011 | Ford | F-150 | Lariat Limited Crew Cab Pickup 4-Door | 6.2L 6210CC 379Cu. In. V8 GAS SOHC Naturally Aspirated |
| 2011 | Ford | F-150 | Platinum Crew Cab Pickup 4-Door | 3.5L 3496CC 213Cu. In. V6 GAS DOHC Turbocharged |
| 2011 | Ford | F-150 | Platinum Crew Cab Pickup 4-Door | 5.0L 4951CC 302Cu. In. V8 FLEX DOHC Naturally Aspirated |
| 2011 | Ford | F-150 | Platinum Crew Cab Pickup 4-Door | 6.2L 6210CC 379Cu. In. V8 GAS SOHC Naturally Aspirated |
| 2011 | Ford | F-150 | STX Extended Cab Pickup 4-Door | 3.7L 3726CC 227Cu. In. V6 FLEX DOHC Naturally Aspirated |
| 2011 | Ford | F-150 | STX Extended Cab Pickup 4-Door | 5.0L 4951CC 302Cu. In. V8 FLEX DOHC Naturally Aspirated |
| 2011 | Ford | F-150 | STX Standard Cab Pickup 2-Door | 3.7L 3726CC 227Cu. In. V6 FLEX DOHC Naturally Aspirated |
| 2011 | Ford | F-150 | STX Standard Cab Pickup 2-Door | 5.0L 4951CC 302Cu. In. V8 FLEX DOHC Naturally Aspirated |
| 2011 | Ford | F-150 | SVT Raptor Crew Cab Pickup 4-Door | 6.2L 6210CC 379Cu. In. V8 GAS SOHC Naturally Aspirated |
| 2011 | Ford | F-150 | SVT Raptor Extended Cab Pickup 4-Door | 6.2L 6210CC 379Cu. In. V8 GAS SOHC Naturally Aspirated |
| 2011 | Ford | F-150 | XL Crew Cab Pickup 4-Door | 3.5L 3496CC 213Cu. In. V6 GAS DOHC Turbocharged |
| 2011 | Ford | F-150 | XL Crew Cab Pickup 4-Door | 3.7L 3726CC 227Cu. In. V6 FLEX DOHC Naturally Aspirated |
| 2011 | Ford | F-150 | XL Crew Cab Pickup 4-Door | 5.0L 4951CC 302Cu. In. V8 FLEX DOHC Naturally Aspirated |
| 2011 | Ford | F-150 | XL Crew Cab Pickup 4-Door | 5.0L 4951CC 302Cu. In. V8 GAS DOHC Naturally Aspirated |
| 2011 | Ford | F-150 | XL Extended Cab Pickup 4-Door | 3.5L 3496CC 213Cu. In. V6 GAS DOHC Turbocharged |
| 2011 | Ford | F-150 | XL Extended Cab Pickup 4-Door | 3.7L 3726CC 227Cu. In. V6 FLEX DOHC Naturally Aspirated |
| 2011 | Ford | F-150 | XL Extended Cab Pickup 4-Door | 5.0L 4951CC 302Cu. In. V8 FLEX DOHC Naturally Aspirated |
| 2011 | Ford | F-150 | XL Standard Cab Pickup 2-Door | 3.5L 3496CC 213Cu. In. V6 GAS DOHC Turbocharged |
| 2011 | Ford | F-150 | XL Standard Cab Pickup 2-Door | 3.7L 3726CC 227Cu. In. V6 FLEX DOHC Naturally Aspirated |
| 2011 | Ford | F-150 | XL Standard Cab Pickup 2-Door | 5.0L 4951CC 302Cu. In. V8 FLEX DOHC Naturally Aspirated |
| 2011 | Ford | F-150 | XL Standard Cab Pickup 2-Door | 5.0L 4951CC 302Cu. In. V8 GAS DOHC Naturally Aspirated |
| 2011 | Ford | F-150 | XLT Crew Cab Pickup 4-Door | 3.5L 3496CC 213Cu. In. V6 GAS DOHC Turbocharged |
| 2011 | Ford | F-150 | XLT Crew Cab Pickup 4-Door | 3.7L 3726CC 227Cu. In. V6 FLEX DOHC Naturally Aspirated |
| 2011 | Ford | F-150 | XLT Crew Cab Pickup 4-Door | 5.0L 4951CC 302Cu. In. V8 FLEX DOHC Naturally Aspirated |
| 2011 | Ford | F-150 | XLT Extended Cab Pickup 4-Door | 3.5L 3496CC 213Cu. In. V6 GAS DOHC Turbocharged |
| 2011 | Ford | F-150 | XLT Extended Cab Pickup 4-Door | 3.7L 3726CC 227Cu. In. V6 FLEX DOHC Naturally Aspirated |
| 2011 | Ford | F-150 | XLT Extended Cab Pickup 4-Door | 5.0L 4951CC 302Cu. In. V8 FLEX DOHC Naturally Aspirated |
| 2011 | Ford | F-150 | XLT Standard Cab Pickup 2-Door | 3.5L 3496CC 213Cu. In. V6 GAS DOHC Turbocharged |
| 2011 | Ford | F-150 | XLT Standard Cab Pickup 2-Door | 3.7L 3726CC 227Cu. In. V6 FLEX DOHC Naturally Aspirated |
| 2011 | Ford | F-150 | XLT Standard Cab Pickup 2-Door | 5.0L 4951CC 302Cu. In. V8 FLEX DOHC Naturally Aspirated |
| 2011 | Ford | F-250 Super Duty | FX4 Crew Cab Pickup 4-Door | 6.7L 6651CC 406Cu. In. V8 DIESEL SOHC Turbocharged |
| 2011 | Ford | F-250 Super Duty | King Ranch Crew Cab Pickup 4-Door | 6.2L 6210CC 379Cu. In. V8 FLEX SOHC Naturally Aspirated |
| 2011 | Ford | F-250 Super Duty | King Ranch Crew Cab Pickup 4-Door | 6.7L 6651CC 406Cu. In. V8 DIESEL OHV Turbocharged |
| 2011 | Ford | F-250 Super Duty | Lariat Crew Cab Pickup 4-Door | 6.2L 6210CC 379Cu. In. V8 FLEX SOHC Naturally Aspirated |
| 2011 | Ford | F-250 Super Duty | Lariat Crew Cab Pickup 4-Door | 6.7L 6651CC 406Cu. In. V8 DIESEL OHV Turbocharged |
| 2011 | Ford | F-250 Super Duty | Lariat Extended Cab Pickup 4-Door | 6.2L 6210CC 379Cu. In. V8 FLEX SOHC Naturally Aspirated |
| 2011 | Ford | F-250 Super Duty | Lariat Extended Cab Pickup 4-Door | 6.7L 6651CC 406Cu. In. V8 DIESEL OHV Turbocharged |
| 2011 | Ford | F-250 Super Duty | XL Crew Cab Pickup 4-Door | 6.2L 6210CC 379Cu. In. V8 FLEX SOHC Naturally Aspirated |
| 2011 | Ford | F-250 Super Duty | XL Crew Cab Pickup 4-Door | 6.7L 6651CC 406Cu. In. V8 DIESEL OHV Turbocharged |
| 2011 | Ford | F-250 Super Duty | XL Extended Cab Pickup 4-Door | 6.2L 6210CC 379Cu. In. V8 FLEX SOHC Naturally Aspirated |
| 2011 | Ford | F-250 Super Duty | XL Extended Cab Pickup 4-Door | 6.7L 6651CC 406Cu. In. V8 DIESEL OHV Turbocharged |
| 2011 | Ford | F-250 Super Duty | XL Standard Cab Pickup 2-Door | 6.2L 6210CC 379Cu. In. V8 FLEX SOHC Naturally Aspirated |
| 2011 | Ford | F-250 Super Duty | XL Standard Cab Pickup 2-Door | 6.7L 6651CC 406Cu. In. V8 DIESEL OHV Turbocharged |
| 2011 | Ford | F-250 Super Duty | XLT Crew Cab Pickup 4-Door | 6.2L 6210CC 379Cu. In. V8 FLEX SOHC Naturally Aspirated |
| 2011 | Ford | F-250 Super Duty | XLT Crew Cab Pickup 4-Door | 6.7L 6651CC 406Cu. In. V8 DIESEL OHV Turbocharged |
| 2011 | Ford | F-250 Super Duty | XLT Extended Cab Pickup 4-Door | 6.2L 6210CC 379Cu. In. V8 FLEX SOHC Naturally Aspirated |
| 2011 | Ford | F-250 Super Duty | XLT Extended Cab Pickup 4-Door | 6.7L 6651CC 406Cu. In. V8 DIESEL OHV Turbocharged |
| 2011 | Ford | F-250 Super Duty | XLT Standard Cab Pickup 2-Door | 6.2L 6210CC 379Cu. In. V8 FLEX SOHC Naturally Aspirated |
| 2011 | Ford | F-250 Super Duty | XLT Standard Cab Pickup 2-Door | 6.7L 6651CC 406Cu. In. V8 DIESEL OHV Turbocharged |
| 2011 | Ford | F-350 Super Duty | King Ranch Crew Cab Pickup 4-Door | 6.2L 6210CC 379Cu. In. V8 FLEX SOHC Naturally Aspirated |
| 2011 | Ford | F-350 Super Duty | King Ranch Crew Cab Pickup 4-Door | 6.7L 6651CC 406Cu. In. V8 DIESEL OHV Turbocharged |
| 2011 | Ford | F-350 Super Duty | Lariat Cab & Chassis 2-Door | 6.2L 6210CC 379Cu. In. V8 FLEX SOHC Naturally Aspirated |
| 2011 | Ford | F-350 Super Duty | Lariat Cab & Chassis 2-Door | 6.7L 6651CC 406Cu. In. V8 DIESEL OHV Turbocharged |
| 2011 | Ford | F-350 Super Duty | Lariat Cab & Chassis 4-Door | 6.2L 6210CC 379Cu. In. V8 FLEX SOHC Naturally Aspirated |
| 2011 | Ford | F-350 Super Duty | Lariat Cab & Chassis 4-Door | 6.7L 6651CC 406Cu. In. V8 DIESEL OHV Turbocharged |
| 2011 | Ford | F-350 Super Duty | Lariat Crew Cab Pickup 4-Door | 6.2L 6210CC 379Cu. In. V8 FLEX SOHC Naturally Aspirated |
| 2011 | Ford | F-350 Super Duty | Lariat Crew Cab Pickup 4-Door | 6.7L 6651CC 406Cu. In. V8 DIESEL OHV Turbocharged |
| 2011 | Ford | F-350 Super Duty | Lariat Extended Cab Pickup 4-Door | 6.2L 6210CC 379Cu. In. V8 FLEX SOHC Naturally Aspirated |
| 2011 | Ford | F-350 Super Duty | Lariat Extended Cab Pickup 4-Door | 6.7L 6651CC 406Cu. In. V8 DIESEL OHV Turbocharged |
| 2011 | Ford | F-350 Super Duty | XL Cab & Chassis 2-Door | 6.2L 6210CC 379Cu. In. V8 FLEX SOHC Naturally Aspirated |
| 2011 | Ford | F-350 Super Duty | XL Cab & Chassis 2-Door | 6.7L 6651CC 406Cu. In. V8 DIESEL OHV Turbocharged |
| 2011 | Ford | F-350 Super Duty | XL Cab & Chassis 4-Door | 6.2L 6210CC 379Cu. In. V8 FLEX SOHC Naturally Aspirated |
| 2011 | Ford | F-350 Super Duty | XL Cab & Chassis 4-Door | 6.7L 6651CC 406Cu. In. V8 DIESEL OHV Turbocharged |
| 2011 | Ford | F-350 Super Duty | XL Crew Cab Pickup 4-Door | 6.2L 6210CC 379Cu. In. V8 FLEX SOHC Naturally Aspirated |
| 2011 | Ford | F-350 Super Duty | XL Crew Cab Pickup 4-Door | 6.7L 6651CC 406Cu. In. V8 DIESEL OHV Turbocharged |
| 2011 | Ford | F-350 Super Duty | XL Extended Cab Pickup 4-Door | 6.2L 6210CC 379Cu. In. V8 FLEX SOHC Naturally Aspirated |
| 2011 | Ford | F-350 Super Duty | XL Extended Cab Pickup 4-Door | 6.7L 6651CC 406Cu. In. V8 DIESEL OHV Turbocharged |
| 2011 | Ford | F-350 Super Duty | XL Standard Cab Pickup 2-Door | 6.2L 6210CC 379Cu. In. V8 FLEX SOHC Naturally Aspirated |
| 2011 | Ford | F-350 Super Duty | XL Standard Cab Pickup 2-Door | 6.7L 6651CC 406Cu. In. V8 DIESEL OHV Turbocharged |
| 2011 | Ford | F-350 Super Duty | XLT Cab & Chassis 2-Door | 6.2L 6210CC 379Cu. In. V8 FLEX SOHC Naturally Aspirated |
| 2011 | Ford | F-350 Super Duty | XLT Cab & Chassis 2-Door | 6.7L 6651CC 406Cu. In. V8 DIESEL OHV Turbocharged |
| 2011 | Ford | F-350 Super Duty | XLT Cab & Chassis 4-Door | 6.2L 6210CC 379Cu. In. V8 FLEX SOHC Naturally Aspirated |
| 2011 | Ford | F-350 Super Duty | XLT Cab & Chassis 4-Door | 6.7L 6651CC 406Cu. In. V8 DIESEL OHV Turbocharged |
| 2011 | Ford | F-350 Super Duty | XLT Crew Cab Pickup 4-Door | 6.2L 6210CC 379Cu. In. V8 FLEX SOHC Naturally Aspirated |
| 2011 | Ford | F-350 Super Duty | XLT Crew Cab Pickup 4-Door | 6.7L 6651CC 406Cu. In. V8 DIESEL OHV Turbocharged |
| 2011 | Ford | F-350 Super Duty | XLT Extended Cab Pickup 4-Door | 6.2L 6210CC 379Cu. In. V8 FLEX SOHC Naturally Aspirated |
| 2011 | Ford | F-350 Super Duty | XLT Extended Cab Pickup 4-Door | 6.7L 6651CC 406Cu. In. V8 DIESEL OHV Turbocharged |
| 2011 | Ford | F-350 Super Duty | XLT Standard Cab Pickup 2-Door | 6.2L 6210CC 379Cu. In. V8 FLEX SOHC Naturally Aspirated |
| 2011 | Ford | F-350 Super Duty | XLT Standard Cab Pickup 2-Door | 6.7L 6651CC 406Cu. In. V8 DIESEL OHV Turbocharged |
| 2011 | Ford | Fusion | Hybrid Sedan 4-Door | 2.5L 2488CC 152Cu. In. l4 ELECTRIC/GAS DOHC Naturally Aspirated |
| 2011 | Ford | Fusion | S Sedan 4-Door | 2.5L 2488CC 152Cu. In. l4 GAS DOHC Naturally Aspirated |
| 2011 | Ford | Fusion | SE Sedan 4-Door | 2.5L 2488CC 152Cu. In. l4 GAS DOHC Naturally Aspirated |
| 2011 | Ford | Fusion | SE Sedan 4-Door | 3.0L 2968CC 181Cu. In. V6 FLEX DOHC Naturally Aspirated |
| 2011 | Ford | Fusion | SE Sedan 4-Door | 3.0L 2968CC 181Cu. In. V6 GAS DOHC Naturally Aspirated |
| 2011 | Ford | Fusion | SEL Sedan 4-Door | 2.5L 2488CC 152Cu. In. l4 GAS DOHC Naturally Aspirated |
| 2011 | Ford | Fusion | SEL Sedan 4-Door | 3.0L 2968CC 181Cu. In. V6 FLEX DOHC Naturally Aspirated |
| 2011 | Ford | Fusion | SEL Sedan 4-Door | 3.0L 2968CC 181Cu. In. V6 GAS DOHC Naturally Aspirated |
| 2011 | Ford | Fusion | Sport Sedan 4-Door | 3.5L 3496CC 213Cu. In. V6 GAS DOHC Naturally Aspirated |
| 2011 | Ford | Transit Connect | XL Mini Cargo Van 4-Door | 2.0L 1999CC 122Cu. In. l4 GAS DOHC Naturally Aspirated |
| 2011 | Ford | Transit Connect | XLT Mini Cargo Van 4-Door | 2.0L 1999CC 122Cu. In. l4 GAS DOHC Naturally Aspirated |
| 2011 | Ford | Transit Connect | XLT Mini Passenger Van 4-Door | 2.0L 1999CC 122Cu. In. l4 GAS DOHC Naturally Aspirated |
| 2011 | Ford | Transit Connect | XLT Premium Mini Passenger Van 4-Door | 2.0L 1999CC 122Cu. In. l4 GAS DOHC Naturally Aspirated |
| 2011 | Hyundai | Sonata | 2.0T Limited Sedan 4-Door | 2.0L 1998CC 122Cu. In. l4 GAS DOHC Turbocharged |
| 2011 | Hyundai | Sonata | 2.0T Sedan 4-Door | 2.0L 1998CC 122Cu. In. l4 GAS DOHC Turbocharged |
| 2011 | Hyundai | Sonata | GL Sedan 4-Door | 2.4L 2359CC l4 GAS DOHC Naturally Aspirated |
| 2011 | Hyundai | Sonata | GLS Sedan 4-Door | 2.4L 2359CC l4 GAS DOHC Naturally Aspirated |
| 2011 | Hyundai | Sonata | Hybrid Sedan 4-Door | 2.4L 2359CC l4 ELECTRIC/GAS DOHC Naturally Aspirated |
| 2011 | Hyundai | Sonata | Limited Sedan 4-Door | 2.0L 1998CC 122Cu. In. l4 GAS DOHC Turbocharged |
| 2011 | Hyundai | Sonata | Limited Sedan 4-Door | 2.4L 2359CC l4 GAS DOHC Naturally Aspirated |
| 2011 | Hyundai | Sonata | SE Sedan 4-Door | 2.0L 1998CC 122Cu. In. l4 GAS DOHC Turbocharged |
| 2011 | Hyundai | Sonata | SE Sedan 4-Door | 2.4L 2359CC l4 GAS DOHC Naturally Aspirated |
| 2011 | Nissan | Frontier | LE Crew Cab Pickup 4-Door | 2.4L 2389CC l4 GAS DOHC Naturally Aspirated |
| 2011 | Nissan | Frontier | PRO-4X Crew Cab Pickup 4-Door | 4.0L 3954CC V6 GAS DOHC Naturally Aspirated |
| 2011 | Nissan | Frontier | PRO-4X Extended Cab Pickup 4-Door | 4.0L 3954CC V6 GAS DOHC Naturally Aspirated |
| 2011 | Nissan | Frontier | S Crew Cab Pickup 4-Door | 2.5L 2488CC 152Cu. In. l4 GAS DOHC Naturally Aspirated |
| 2011 | Nissan | Frontier | S Crew Cab Pickup 4-Door | 4.0L 3954CC V6 GAS DOHC Naturally Aspirated |
| 2011 | Nissan | Frontier | S Extended Cab Pickup 4-Door | 2.5L 2488CC 152Cu. In. l4 GAS DOHC Naturally Aspirated |
| 2011 | Nissan | Frontier | S Extended Cab Pickup 4-Door | 4.0L 3954CC V6 GAS DOHC Naturally Aspirated |
| 2011 | Nissan | Frontier | SL Crew Cab Pickup 4-Door | 4.0L 3954CC V6 GAS DOHC Naturally Aspirated |
| 2011 | Nissan | Frontier | SV Crew Cab Pickup 4-Door | 2.5L 2488CC 152Cu. In. l4 GAS DOHC Naturally Aspirated |
| 2011 | Nissan | Frontier | SV Crew Cab Pickup 4-Door | 4.0L 3954CC V6 GAS DOHC Naturally Aspirated |
| 2011 | Nissan | Frontier | SV Extended Cab Pickup 4-Door | 2.5L 2488CC 152Cu. In. l4 GAS DOHC Naturally Aspirated |
| 2011 | Nissan | Frontier | SV Extended Cab Pickup 4-Door | 4.0L 3954CC V6 GAS DOHC Naturally Aspirated |
| 2011 | Nissan | Frontier | XE Crew Cab Pickup 4-Door | 2.4L 2389CC l4 GAS DOHC Naturally Aspirated |
Compatible Vehicles
| Year | Make | Model | Trim | Engine |
| --- | --- | --- | --- | --- |
| 2014 | Ford | Explorer | Base Sport Utility 4-Door | 2.0L 1999CC 122Cu. In. l4 GAS DOHC Turbocharged |
| 2014 | Ford | Explorer | Base Sport Utility 4-Door | 3.5L 3496CC 213Cu. In. V6 GAS DOHC Naturally Aspirated |
| 2014 | Ford | Explorer | Limited Sport Utility 4-Door | 2.0L 1999CC 122Cu. In. l4 GAS DOHC Turbocharged |
| 2014 | Ford | Explorer | Limited Sport Utility 4-Door | 3.5L 3496CC 213Cu. In. V6 GAS DOHC Naturally Aspirated |
| 2014 | Ford | Explorer | Sport Sport Utility 4-Door | 3.5L 3496CC 213Cu. In. V6 GAS DOHC Turbocharged |
| 2014 | Ford | Explorer | XLT Sport Utility 4-Door | 2.0L 1999CC 122Cu. In. l4 GAS DOHC Turbocharged |
| 2014 | Ford | Explorer | XLT Sport Utility 4-Door | 3.5L 3496CC 213Cu. In. V6 GAS DOHC Naturally Aspirated |
| 2012 | Chevrolet | Traverse | Base Sport Utility 4-Door | 3.6L 3564CC 217Cu. In. V6 GAS DOHC Naturally Aspirated |
| 2012 | Ford | E-250 | Base Cutaway Van 2-Door | 4.6L 281Cu. In. V8 FLEX SOHC Naturally Aspirated |
| 2012 | Ford | E-250 | Base Cutaway Van 2-Door | 5.4L 330Cu. In. V8 CNG SOHC Naturally Aspirated |
| 2012 | Ford | E-250 | Base Cutaway Van 2-Door | 5.4L 330Cu. In. V8 FLEX SOHC Naturally Aspirated |
| 2012 | Ford | E-250 | Base Cutaway Van 2-Door | 5.4L 330Cu. In. V8 LPG SOHC Naturally Aspirated |
| 2012 | Ford | E-250 | Base Extended Cargo Van 3-Door | 4.6L 281Cu. In. V8 FLEX SOHC Naturally Aspirated |
| 2012 | Ford | E-250 | Base Extended Cargo Van 3-Door | 5.4L 330Cu. In. V8 CNG SOHC Naturally Aspirated |
| 2012 | Ford | E-250 | Base Extended Cargo Van 3-Door | 5.4L 330Cu. In. V8 FLEX SOHC Naturally Aspirated |
| 2012 | Ford | E-250 | Base Extended Cargo Van 3-Door | 5.4L 330Cu. In. V8 LPG SOHC Naturally Aspirated |
| 2012 | Ford | E-250 | Base Standard Cargo Van 3-Door | 4.6L 281Cu. In. V8 FLEX SOHC Naturally Aspirated |
| 2012 | Ford | E-250 | Base Standard Cargo Van 3-Door | 5.4L 330Cu. In. V8 CNG SOHC Naturally Aspirated |
| 2012 | Ford | E-250 | Base Standard Cargo Van 3-Door | 5.4L 330Cu. In. V8 FLEX SOHC Naturally Aspirated |
| 2012 | Ford | E-250 | Base Standard Cargo Van 3-Door | 5.4L 330Cu. In. V8 LPG SOHC Naturally Aspirated |
| 2012 | Ford | F-250 Super Duty | FX4 Crew Cab Pickup 4-Door | 6.7L 6651CC 406Cu. In. V8 DIESEL SOHC Turbocharged |
| 2012 | Ford | F-250 Super Duty | King Ranch Crew Cab Pickup 4-Door | 6.2L 6210CC 379Cu. In. V8 FLEX SOHC Naturally Aspirated |
| 2012 | Ford | F-250 Super Duty | King Ranch Crew Cab Pickup 4-Door | 6.7L 6651CC 406Cu. In. V8 DIESEL OHV Turbocharged |
| 2012 | Ford | F-250 Super Duty | Lariat Crew Cab Pickup 4-Door | 6.2L 6210CC 379Cu. In. V8 FLEX SOHC Naturally Aspirated |
| 2012 | Ford | F-250 Super Duty | Lariat Crew Cab Pickup 4-Door | 6.7L 6651CC 406Cu. In. V8 DIESEL OHV Turbocharged |
| 2012 | Ford | F-250 Super Duty | Lariat Extended Cab Pickup 4-Door | 6.2L 6210CC 379Cu. In. V8 FLEX SOHC Naturally Aspirated |
| 2012 | Ford | F-250 Super Duty | Lariat Extended Cab Pickup 4-Door | 6.7L 6651CC 406Cu. In. V8 DIESEL OHV Turbocharged |
| 2012 | Ford | F-250 Super Duty | XL Crew Cab Pickup 4-Door | 6.2L 6210CC 379Cu. In. V8 FLEX SOHC Naturally Aspirated |
| 2012 | Ford | F-250 Super Duty | XL Crew Cab Pickup 4-Door | 6.7L 6651CC 406Cu. In. V8 DIESEL OHV Turbocharged |
| 2012 | Ford | F-250 Super Duty | XL Extended Cab Pickup 4-Door | 6.2L 6210CC 379Cu. In. V8 FLEX SOHC Naturally Aspirated |
| 2012 | Ford | F-250 Super Duty | XL Extended Cab Pickup 4-Door | 6.7L 6651CC 406Cu. In. V8 DIESEL OHV Turbocharged |
| 2012 | Ford | F-250 Super Duty | XL Standard Cab Pickup 2-Door | 6.2L 6210CC 379Cu. In. V8 FLEX SOHC Naturally Aspirated |
| 2012 | Ford | F-250 Super Duty | XL Standard Cab Pickup 2-Door | 6.7L 6651CC 406Cu. In. V8 DIESEL OHV Turbocharged |
| 2012 | Ford | F-250 Super Duty | XLT Crew Cab Pickup 4-Door | 6.2L 6210CC 379Cu. In. V8 FLEX SOHC Naturally Aspirated |
| 2012 | Ford | F-250 Super Duty | XLT Crew Cab Pickup 4-Door | 6.7L 6651CC 406Cu. In. V8 DIESEL OHV Turbocharged |
| 2012 | Ford | F-250 Super Duty | XLT Extended Cab Pickup 4-Door | 6.2L 6210CC 379Cu. In. V8 FLEX SOHC Naturally Aspirated |
| 2012 | Ford | F-250 Super Duty | XLT Extended Cab Pickup 4-Door | 6.7L 6651CC 406Cu. In. V8 DIESEL OHV Turbocharged |
| 2012 | Ford | F-250 Super Duty | XLT Standard Cab Pickup 2-Door | 6.2L 6210CC 379Cu. In. V8 FLEX SOHC Naturally Aspirated |
| 2012 | Ford | F-250 Super Duty | XLT Standard Cab Pickup 2-Door | 6.7L 6651CC 406Cu. In. V8 DIESEL OHV Turbocharged |
| 2011 | Chevrolet | Malibu | LT Sedan 4-Door | 2.4L 2384CC 145Cu. In. l4 GAS DOHC Naturally Aspirated |
| 2011 | Chevrolet | Malibu | LTZ Sedan 4-Door | 3.6L 3564CC 217Cu. In. V6 GAS DOHC Naturally Aspirated |
| 2011 | Ford | E-250 | Base Cutaway Van 2-Door | 4.6L 281Cu. In. V8 FLEX SOHC Naturally Aspirated |
| 2011 | Ford | E-250 | Base Cutaway Van 2-Door | 5.4L 330Cu. In. V8 CNG SOHC Naturally Aspirated |
| 2011 | Ford | E-250 | Base Cutaway Van 2-Door | 5.4L 330Cu. In. V8 FLEX SOHC Naturally Aspirated |
| 2011 | Ford | E-250 | Base Cutaway Van 2-Door | 5.4L 330Cu. In. V8 LPG SOHC Naturally Aspirated |
| 2011 | Ford | E-250 | Base Extended Cargo Van 3-Door | 4.6L 281Cu. In. V8 FLEX SOHC Naturally Aspirated |
| 2011 | Ford | E-250 | Base Extended Cargo Van 3-Door | 5.4L 330Cu. In. V8 CNG SOHC Naturally Aspirated |
| 2011 | Ford | E-250 | Base Extended Cargo Van 3-Door | 5.4L 330Cu. In. V8 FLEX SOHC Naturally Aspirated |
| 2011 | Ford | E-250 | Base Extended Cargo Van 3-Door | 5.4L 330Cu. In. V8 LPG SOHC Naturally Aspirated |
| 2011 | Ford | E-250 | Base Standard Cargo Van 3-Door | 4.6L 281Cu. In. V8 FLEX SOHC Naturally Aspirated |
| 2011 | Ford | E-250 | Base Standard Cargo Van 3-Door | 5.4L 330Cu. In. V8 CNG SOHC Naturally Aspirated |
| 2011 | Ford | E-250 | Base Standard Cargo Van 3-Door | 5.4L 330Cu. In. V8 FLEX SOHC Naturally Aspirated |
| 2011 | Ford | E-250 | Base Standard Cargo Van 3-Door | 5.4L 330Cu. In. V8 LPG SOHC Naturally Aspirated |
| 2011 | Ford | Explorer | Base Sport Utility 4-Door | 3.5L 3496CC 213Cu. In. V6 GAS DOHC Naturally Aspirated |
| 2011 | Ford | Explorer | Limited Sport Utility 4-Door | 3.5L 3496CC 213Cu. In. V6 GAS DOHC Naturally Aspirated |
| 2011 | Ford | Explorer | XLT Sport Utility 4-Door | 3.5L 3496CC 213Cu. In. V6 GAS DOHC Naturally Aspirated |
| 2011 | Ford | F-150 | FX2 Crew Cab Pickup 4-Door | 3.5L 3496CC 213Cu. In. V6 GAS DOHC Turbocharged |
| 2011 | Ford | F-150 | FX2 Crew Cab Pickup 4-Door | 5.0L 4951CC 302Cu. In. V8 FLEX DOHC Naturally Aspirated |
| 2011 | Ford | F-150 | FX2 Extended Cab Pickup 4-Door | 3.5L 3496CC 213Cu. In. V6 GAS DOHC Turbocharged |
| 2011 | Ford | F-150 | FX2 Extended Cab Pickup 4-Door | 5.0L 4951CC 302Cu. In. V8 FLEX DOHC Naturally Aspirated |
| 2011 | Ford | F-150 | FX4 Crew Cab Pickup 4-Door | 3.5L 3496CC 213Cu. In. V6 GAS DOHC Turbocharged |
| 2011 | Ford | F-150 | FX4 Crew Cab Pickup 4-Door | 5.0L 4951CC 302Cu. In. V8 FLEX DOHC Naturally Aspirated |
| 2011 | Ford | F-150 | FX4 Extended Cab Pickup 4-Door | 3.5L 3496CC 213Cu. In. V6 GAS DOHC Turbocharged |
| 2011 | Ford | F-150 | FX4 Extended Cab Pickup 4-Door | 5.0L 4951CC 302Cu. In. V8 FLEX DOHC Naturally Aspirated |
| 2011 | Ford | F-150 | Harley-Davidson Edition Crew Cab Pickup 4-Door | 6.2L 6210CC 379Cu. In. V8 GAS SOHC Naturally Aspirated |
| 2011 | Ford | F-150 | King Ranch Crew Cab Pickup 4-Door | 3.5L 3496CC 213Cu. In. V6 GAS DOHC Turbocharged |
| 2011 | Ford | F-150 | King Ranch Crew Cab Pickup 4-Door | 5.0L 4951CC 302Cu. In. V8 FLEX DOHC Naturally Aspirated |
| 2011 | Ford | F-150 | Lariat Crew Cab Pickup 4-Door | 3.5L 3496CC 213Cu. In. V6 GAS DOHC Turbocharged |
| 2011 | Ford | F-150 | Lariat Crew Cab Pickup 4-Door | 5.0L 4951CC 302Cu. In. V8 FLEX DOHC Naturally Aspirated |
| 2011 | Ford | F-150 | Lariat Crew Cab Pickup 4-Door | 6.2L 6210CC 379Cu. In. V8 GAS SOHC Naturally Aspirated |
| 2011 | Ford | F-150 | Lariat Extended Cab Pickup 4-Door | 3.5L 3496CC 213Cu. In. V6 GAS DOHC Turbocharged |
| 2011 | Ford | F-150 | Lariat Extended Cab Pickup 4-Door | 5.0L 4951CC 302Cu. In. V8 FLEX DOHC Naturally Aspirated |
| 2011 | Ford | F-150 | Lariat Extended Cab Pickup 4-Door | 6.2L 6210CC 379Cu. In. V8 GAS SOHC Naturally Aspirated |
| 2011 | Ford | F-150 | Lariat Limited Crew Cab Pickup 4-Door | 6.2L 6210CC 379Cu. In. V8 GAS SOHC Naturally Aspirated |
| 2011 | Ford | F-150 | Platinum Crew Cab Pickup 4-Door | 3.5L 3496CC 213Cu. In. V6 GAS DOHC Turbocharged |
| 2011 | Ford | F-150 | Platinum Crew Cab Pickup 4-Door | 5.0L 4951CC 302Cu. In. V8 FLEX DOHC Naturally Aspirated |
| 2011 | Ford | F-150 | Platinum Crew Cab Pickup 4-Door | 6.2L 6210CC 379Cu. In. V8 GAS SOHC Naturally Aspirated |
| 2011 | Ford | F-150 | STX Extended Cab Pickup 4-Door | 3.7L 3726CC 227Cu. In. V6 FLEX DOHC Naturally Aspirated |
| 2011 | Ford | F-150 | STX Extended Cab Pickup 4-Door | 5.0L 4951CC 302Cu. In. V8 FLEX DOHC Naturally Aspirated |
| 2011 | Ford | F-150 | STX Standard Cab Pickup 2-Door | 3.7L 3726CC 227Cu. In. V6 FLEX DOHC Naturally Aspirated |
| 2011 | Ford | F-150 | STX Standard Cab Pickup 2-Door | 5.0L 4951CC 302Cu. In. V8 FLEX DOHC Naturally Aspirated |
| 2011 | Ford | F-150 | SVT Raptor Crew Cab Pickup 4-Door | 6.2L 6210CC 379Cu. In. V8 GAS SOHC Naturally Aspirated |
| 2011 | Ford | F-150 | SVT Raptor Extended Cab Pickup 4-Door | 6.2L 6210CC 379Cu. In. V8 GAS SOHC Naturally Aspirated |
| 2011 | Ford | F-150 | XL Crew Cab Pickup 4-Door | 3.5L 3496CC 213Cu. In. V6 GAS DOHC Turbocharged |
| 2011 | Ford | F-150 | XL Crew Cab Pickup 4-Door | 3.7L 3726CC 227Cu. In. V6 FLEX DOHC Naturally Aspirated |
| 2011 | Ford | F-150 | XL Crew Cab Pickup 4-Door | 5.0L 4951CC 302Cu. In. V8 FLEX DOHC Naturally Aspirated |
| 2011 | Ford | F-150 | XL Crew Cab Pickup 4-Door | 5.0L 4951CC 302Cu. In. V8 GAS DOHC Naturally Aspirated |
| 2011 | Ford | F-150 | XL Extended Cab Pickup 4-Door | 3.5L 3496CC 213Cu. In. V6 GAS DOHC Turbocharged |
| 2011 | Ford | F-150 | XL Extended Cab Pickup 4-Door | 3.7L 3726CC 227Cu. In. V6 FLEX DOHC Naturally Aspirated |
| 2011 | Ford | F-150 | XL Extended Cab Pickup 4-Door | 5.0L 4951CC 302Cu. In. V8 FLEX DOHC Naturally Aspirated |
| 2011 | Ford | F-150 | XL Standard Cab Pickup 2-Door | 3.5L 3496CC 213Cu. In. V6 GAS DOHC Turbocharged |
| 2011 | Ford | F-150 | XL Standard Cab Pickup 2-Door | 3.7L 3726CC 227Cu. In. V6 FLEX DOHC Naturally Aspirated |
| 2011 | Ford | F-150 | XL Standard Cab Pickup 2-Door | 5.0L 4951CC 302Cu. In. V8 FLEX DOHC Naturally Aspirated |
| 2011 | Ford | F-150 | XL Standard Cab Pickup 2-Door | 5.0L 4951CC 302Cu. In. V8 GAS DOHC Naturally Aspirated |
| 2011 | Ford | F-150 | XLT Crew Cab Pickup 4-Door | 3.5L 3496CC 213Cu. In. V6 GAS DOHC Turbocharged |
| 2011 | Ford | F-150 | XLT Crew Cab Pickup 4-Door | 3.7L 3726CC 227Cu. In. V6 FLEX DOHC Naturally Aspirated |
| 2011 | Ford | F-150 | XLT Crew Cab Pickup 4-Door | 5.0L 4951CC 302Cu. In. V8 FLEX DOHC Naturally Aspirated |
| 2011 | Ford | F-150 | XLT Extended Cab Pickup 4-Door | 3.5L 3496CC 213Cu. In. V6 GAS DOHC Turbocharged |
| 2011 | Ford | F-150 | XLT Extended Cab Pickup 4-Door | 3.7L 3726CC 227Cu. In. V6 FLEX DOHC Naturally Aspirated |
| 2011 | Ford | F-150 | XLT Extended Cab Pickup 4-Door | 5.0L 4951CC 302Cu. In. V8 FLEX DOHC Naturally Aspirated |
| 2011 | Ford | F-150 | XLT Standard Cab Pickup 2-Door | 3.5L 3496CC 213Cu. In. V6 GAS DOHC Turbocharged |
| 2011 | Ford | F-150 | XLT Standard Cab Pickup 2-Door | 3.7L 3726CC 227Cu. In. V6 FLEX DOHC Naturally Aspirated |
| 2011 | Ford | F-150 | XLT Standard Cab Pickup 2-Door | 5.0L 4951CC 302Cu. In. V8 FLEX DOHC Naturally Aspirated |
| 2011 | Ford | F-250 Super Duty | FX4 Crew Cab Pickup 4-Door | 6.7L 6651CC 406Cu. In. V8 DIESEL SOHC Turbocharged |
| 2011 | Ford | F-250 Super Duty | King Ranch Crew Cab Pickup 4-Door | 6.2L 6210CC 379Cu. In. V8 FLEX SOHC Naturally Aspirated |
| 2011 | Ford | F-250 Super Duty | King Ranch Crew Cab Pickup 4-Door | 6.7L 6651CC 406Cu. In. V8 DIESEL OHV Turbocharged |
| 2011 | Ford | F-250 Super Duty | Lariat Crew Cab Pickup 4-Door | 6.2L 6210CC 379Cu. In. V8 FLEX SOHC Naturally Aspirated |
| 2011 | Ford | F-250 Super Duty | Lariat Crew Cab Pickup 4-Door | 6.7L 6651CC 406Cu. In. V8 DIESEL OHV Turbocharged |
| 2011 | Ford | F-250 Super Duty | Lariat Extended Cab Pickup 4-Door | 6.2L 6210CC 379Cu. In. V8 FLEX SOHC Naturally Aspirated |
| 2011 | Ford | F-250 Super Duty | Lariat Extended Cab Pickup 4-Door | 6.7L 6651CC 406Cu. In. V8 DIESEL OHV Turbocharged |
| 2011 | Ford | F-250 Super Duty | XL Crew Cab Pickup 4-Door | 6.2L 6210CC 379Cu. In. V8 FLEX SOHC Naturally Aspirated |
| 2011 | Ford | F-250 Super Duty | XL Crew Cab Pickup 4-Door | 6.7L 6651CC 406Cu. In. V8 DIESEL OHV Turbocharged |
| 2011 | Ford | F-250 Super Duty | XL Extended Cab Pickup 4-Door | 6.2L 6210CC 379Cu. In. V8 FLEX SOHC Naturally Aspirated |
| 2011 | Ford | F-250 Super Duty | XL Extended Cab Pickup 4-Door | 6.7L 6651CC 406Cu. In. V8 DIESEL OHV Turbocharged |
| 2011 | Ford | F-250 Super Duty | XL Standard Cab Pickup 2-Door | 6.2L 6210CC 379Cu. In. V8 FLEX SOHC Naturally Aspirated |
| 2011 | Ford | F-250 Super Duty | XL Standard Cab Pickup 2-Door | 6.7L 6651CC 406Cu. In. V8 DIESEL OHV Turbocharged |
| 2011 | Ford | F-250 Super Duty | XLT Crew Cab Pickup 4-Door | 6.2L 6210CC 379Cu. In. V8 FLEX SOHC Naturally Aspirated |
| 2011 | Ford | F-250 Super Duty | XLT Crew Cab Pickup 4-Door | 6.7L 6651CC 406Cu. In. V8 DIESEL OHV Turbocharged |
| 2011 | Ford | F-250 Super Duty | XLT Extended Cab Pickup 4-Door | 6.2L 6210CC 379Cu. In. V8 FLEX SOHC Naturally Aspirated |
| 2011 | Ford | F-250 Super Duty | XLT Extended Cab Pickup 4-Door | 6.7L 6651CC 406Cu. In. V8 DIESEL OHV Turbocharged |
| 2011 | Ford | F-250 Super Duty | XLT Standard Cab Pickup 2-Door | 6.2L 6210CC 379Cu. In. V8 FLEX SOHC Naturally Aspirated |
| 2011 | Ford | F-250 Super Duty | XLT Standard Cab Pickup 2-Door | 6.7L 6651CC 406Cu. In. V8 DIESEL OHV Turbocharged |
| 2011 | Ford | F-350 Super Duty | King Ranch Crew Cab Pickup 4-Door | 6.2L 6210CC 379Cu. In. V8 FLEX SOHC Naturally Aspirated |
| 2011 | Ford | F-350 Super Duty | King Ranch Crew Cab Pickup 4-Door | 6.7L 6651CC 406Cu. In. V8 DIESEL OHV Turbocharged |
| 2011 | Ford | F-350 Super Duty | Lariat Cab & Chassis 2-Door | 6.2L 6210CC 379Cu. In. V8 FLEX SOHC Naturally Aspirated |
| 2011 | Ford | F-350 Super Duty | Lariat Cab & Chassis 2-Door | 6.7L 6651CC 406Cu. In. V8 DIESEL OHV Turbocharged |
| 2011 | Ford | F-350 Super Duty | Lariat Cab & Chassis 4-Door | 6.2L 6210CC 379Cu. In. V8 FLEX SOHC Naturally Aspirated |
| 2011 | Ford | F-350 Super Duty | Lariat Cab & Chassis 4-Door | 6.7L 6651CC 406Cu. In. V8 DIESEL OHV Turbocharged |
| 2011 | Ford | F-350 Super Duty | Lariat Crew Cab Pickup 4-Door | 6.2L 6210CC 379Cu. In. V8 FLEX SOHC Naturally Aspirated |
| 2011 | Ford | F-350 Super Duty | Lariat Crew Cab Pickup 4-Door | 6.7L 6651CC 406Cu. In. V8 DIESEL OHV Turbocharged |
| 2011 | Ford | F-350 Super Duty | Lariat Extended Cab Pickup 4-Door | 6.2L 6210CC 379Cu. In. V8 FLEX SOHC Naturally Aspirated |
| 2011 | Ford | F-350 Super Duty | Lariat Extended Cab Pickup 4-Door | 6.7L 6651CC 406Cu. In. V8 DIESEL OHV Turbocharged |
| 2011 | Ford | F-350 Super Duty | XL Cab & Chassis 2-Door | 6.2L 6210CC 379Cu. In. V8 FLEX SOHC Naturally Aspirated |
| 2011 | Ford | F-350 Super Duty | XL Cab & Chassis 2-Door | 6.7L 6651CC 406Cu. In. V8 DIESEL OHV Turbocharged |
| 2011 | Ford | F-350 Super Duty | XL Cab & Chassis 4-Door | 6.2L 6210CC 379Cu. In. V8 FLEX SOHC Naturally Aspirated |
| 2011 | Ford | F-350 Super Duty | XL Cab & Chassis 4-Door | 6.7L 6651CC 406Cu. In. V8 DIESEL OHV Turbocharged |
| 2011 | Ford | F-350 Super Duty | XL Crew Cab Pickup 4-Door | 6.2L 6210CC 379Cu. In. V8 FLEX SOHC Naturally Aspirated |
| 2011 | Ford | F-350 Super Duty | XL Crew Cab Pickup 4-Door | 6.7L 6651CC 406Cu. In. V8 DIESEL OHV Turbocharged |
| 2011 | Ford | F-350 Super Duty | XL Extended Cab Pickup 4-Door | 6.2L 6210CC 379Cu. In. V8 FLEX SOHC Naturally Aspirated |
| 2011 | Ford | F-350 Super Duty | XL Extended Cab Pickup 4-Door | 6.7L 6651CC 406Cu. In. V8 DIESEL OHV Turbocharged |
| 2011 | Ford | F-350 Super Duty | XL Standard Cab Pickup 2-Door | 6.2L 6210CC 379Cu. In. V8 FLEX SOHC Naturally Aspirated |
| 2011 | Ford | F-350 Super Duty | XL Standard Cab Pickup 2-Door | 6.7L 6651CC 406Cu. In. V8 DIESEL OHV Turbocharged |
| 2011 | Ford | F-350 Super Duty | XLT Cab & Chassis 2-Door | 6.2L 6210CC 379Cu. In. V8 FLEX SOHC Naturally Aspirated |
| 2011 | Ford | F-350 Super Duty | XLT Cab & Chassis 2-Door | 6.7L 6651CC 406Cu. In. V8 DIESEL OHV Turbocharged |
| 2011 | Ford | F-350 Super Duty | XLT Cab & Chassis 4-Door | 6.2L 6210CC 379Cu. In. V8 FLEX SOHC Naturally Aspirated |
| 2011 | Ford | F-350 Super Duty | XLT Cab & Chassis 4-Door | 6.7L 6651CC 406Cu. In. V8 DIESEL OHV Turbocharged |
| 2011 | Ford | F-350 Super Duty | XLT Crew Cab Pickup 4-Door | 6.2L 6210CC 379Cu. In. V8 FLEX SOHC Naturally Aspirated |
| 2011 | Ford | F-350 Super Duty | XLT Crew Cab Pickup 4-Door | 6.7L 6651CC 406Cu. In. V8 DIESEL OHV Turbocharged |
| 2011 | Ford | F-350 Super Duty | XLT Extended Cab Pickup 4-Door | 6.2L 6210CC 379Cu. In. V8 FLEX SOHC Naturally Aspirated |
| 2011 | Ford | F-350 Super Duty | XLT Extended Cab Pickup 4-Door | 6.7L 6651CC 406Cu. In. V8 DIESEL OHV Turbocharged |
| 2011 | Ford | F-350 Super Duty | XLT Standard Cab Pickup 2-Door | 6.2L 6210CC 379Cu. In. V8 FLEX SOHC Naturally Aspirated |
| 2011 | Ford | F-350 Super Duty | XLT Standard Cab Pickup 2-Door | 6.7L 6651CC 406Cu. In. V8 DIESEL OHV Turbocharged |
| 2011 | Ford | Fusion | Hybrid Sedan 4-Door | 2.5L 2488CC 152Cu. In. l4 ELECTRIC/GAS DOHC Naturally Aspirated |
| 2011 | Ford | Fusion | S Sedan 4-Door | 2.5L 2488CC 152Cu. In. l4 GAS DOHC Naturally Aspirated |
| 2011 | Ford | Fusion | SE Sedan 4-Door | 2.5L 2488CC 152Cu. In. l4 GAS DOHC Naturally Aspirated |
| 2011 | Ford | Fusion | SE Sedan 4-Door | 3.0L 2968CC 181Cu. In. V6 FLEX DOHC Naturally Aspirated |
| 2011 | Ford | Fusion | SE Sedan 4-Door | 3.0L 2968CC 181Cu. In. V6 GAS DOHC Naturally Aspirated |
| 2011 | Ford | Fusion | SEL Sedan 4-Door | 2.5L 2488CC 152Cu. In. l4 GAS DOHC Naturally Aspirated |
| 2011 | Ford | Fusion | SEL Sedan 4-Door | 3.0L 2968CC 181Cu. In. V6 FLEX DOHC Naturally Aspirated |
| 2011 | Ford | Fusion | SEL Sedan 4-Door | 3.0L 2968CC 181Cu. In. V6 GAS DOHC Naturally Aspirated |
| 2011 | Ford | Fusion | Sport Sedan 4-Door | 3.5L 3496CC 213Cu. In. V6 GAS DOHC Naturally Aspirated |
| 2011 | Ford | Transit Connect | XL Mini Cargo Van 4-Door | 2.0L 1999CC 122Cu. In. l4 GAS DOHC Naturally Aspirated |
| 2011 | Ford | Transit Connect | XLT Mini Cargo Van 4-Door | 2.0L 1999CC 122Cu. In. l4 GAS DOHC Naturally Aspirated |
| 2011 | Ford | Transit Connect | XLT Mini Passenger Van 4-Door | 2.0L 1999CC 122Cu. In. l4 GAS DOHC Naturally Aspirated |
| 2011 | Ford | Transit Connect | XLT Premium Mini Passenger Van 4-Door | 2.0L 1999CC 122Cu. In. l4 GAS DOHC Naturally Aspirated |
| 2011 | Hyundai | Sonata | 2.0T Limited Sedan 4-Door | 2.0L 1998CC 122Cu. In. l4 GAS DOHC Turbocharged |
| 2011 | Hyundai | Sonata | 2.0T Sedan 4-Door | 2.0L 1998CC 122Cu. In. l4 GAS DOHC Turbocharged |
| 2011 | Hyundai | Sonata | GL Sedan 4-Door | 2.4L 2359CC l4 GAS DOHC Naturally Aspirated |
| 2011 | Hyundai | Sonata | GLS Sedan 4-Door | 2.4L 2359CC l4 GAS DOHC Naturally Aspirated |
| 2011 | Hyundai | Sonata | Hybrid Sedan 4-Door | 2.4L 2359CC l4 ELECTRIC/GAS DOHC Naturally Aspirated |
| 2011 | Hyundai | Sonata | Limited Sedan 4-Door | 2.0L 1998CC 122Cu. In. l4 GAS DOHC Turbocharged |
| 2011 | Hyundai | Sonata | Limited Sedan 4-Door | 2.4L 2359CC l4 GAS DOHC Naturally Aspirated |
| 2011 | Hyundai | Sonata | SE Sedan 4-Door | 2.0L 1998CC 122Cu. In. l4 GAS DOHC Turbocharged |
| 2011 | Hyundai | Sonata | SE Sedan 4-Door | 2.4L 2359CC l4 GAS DOHC Naturally Aspirated |
| 2011 | Nissan | Frontier | LE Crew Cab Pickup 4-Door | 2.4L 2389CC 146Cu. In. l4 GAS DOHC Naturally Aspirated |
| 2011 | Nissan | Frontier | PRO-4X Crew Cab Pickup 4-Door | 4.0L 3954CC V6 GAS DOHC Naturally Aspirated |
| 2011 | Nissan | Frontier | PRO-4X Extended Cab Pickup 4-Door | 4.0L 3954CC V6 GAS DOHC Naturally Aspirated |
| 2011 | Nissan | Frontier | S Crew Cab Pickup 4-Door | 2.5L 2488CC 152Cu. In. l4 GAS DOHC Naturally Aspirated |
| 2011 | Nissan | Frontier | S Crew Cab Pickup 4-Door | 4.0L 3954CC V6 GAS DOHC Naturally Aspirated |
| 2011 | Nissan | Frontier | S Extended Cab Pickup 4-Door | 2.5L 2488CC 152Cu. In. l4 GAS DOHC Naturally Aspirated |
| 2011 | Nissan | Frontier | S Extended Cab Pickup 4-Door | 4.0L 3954CC V6 GAS DOHC Naturally Aspirated |
| 2011 | Nissan | Frontier | SL Crew Cab Pickup 4-Door | 4.0L 3954CC V6 GAS DOHC Naturally Aspirated |
| 2011 | Nissan | Frontier | SV Crew Cab Pickup 4-Door | 2.5L 2488CC 152Cu. In. l4 GAS DOHC Naturally Aspirated |
| 2011 | Nissan | Frontier | SV Crew Cab Pickup 4-Door | 4.0L 3954CC V6 GAS DOHC Naturally Aspirated |
| 2011 | Nissan | Frontier | SV Extended Cab Pickup 4-Door | 2.5L 2488CC 152Cu. In. l4 GAS DOHC Naturally Aspirated |
| 2011 | Nissan | Frontier | SV Extended Cab Pickup 4-Door | 4.0L 3954CC V6 GAS DOHC Naturally Aspirated |
| 2011 | Nissan | Frontier | XE Crew Cab Pickup 4-Door | 2.4L 2389CC 146Cu. In. l4 GAS DOHC Naturally Aspirated |
TPMS29Q4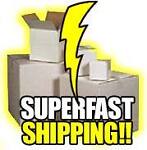 Visit My eBay Store: Super_Fast_Shipping_2_You
PLEASE READ- 
W
e recommend that you provide us with your year make and model to verify that these sensors are compatible with your vehicle
.

- These are Used sensors, batteries can NOT be replaced and MUST be relearned/programmed to your vehicle.
A tire shop is the best way to have these installed & relearned.
 They will come with a new service kit that will need to be installed at the time of tire installation.
 You will need a tire valve core tool if self installing on your tires.


SPECIFICATIONS-
Description: - Listing is for a set of 4 used TPMS (tire pressure monitoring system) sensors with the option to purchase additional. All sensors are cleaned, tested and include a FREE service rebuild kit (see picture). Service kit replaces the rubber gasket-seal, aluminum washer, hex nut, valve stem core and valve stem cap. Kits will need to be installed on to sensors, sensors will need to be relearned/programmed to your vehicle. If you need a valve core install/remover tool, please see below (tool not included).

Condition: Used, tested in working order


Part NO. :
SE10001
ATEQ VT 30 and Ateq Check Box photo's are for Demonstration of test purposes only.Some sensors may have grease stains as well as other marks that could not be removed. This does not affect functionality and will not be seen once installed onto your vehicle.