1 Replacement OEM Ford E-150 E-250 Tire Pressure Sensor TPMS 8C2A-1A176-AA
Regular price $29.99 $9.99 Sale
Compatible Vehicles
| Year | Make | Model | Trim | Engine |
| --- | --- | --- | --- | --- |
| 2010 | Ford | E-150 | Base Extended Cargo Van 3-Door | 4.6L 281Cu. In. V8 FLEX SOHC Naturally Aspirated |
| 2010 | Ford | E-150 | Base Extended Cargo Van 3-Door | 5.4L 330Cu. In. V8 CNG SOHC Naturally Aspirated |
| 2010 | Ford | E-150 | Base Extended Cargo Van 3-Door | 5.4L 330Cu. In. V8 FLEX SOHC Naturally Aspirated |
| 2010 | Ford | E-150 | Base Extended Cargo Van 3-Door | 5.4L 330Cu. In. V8 LPG SOHC Naturally Aspirated |
| 2010 | Ford | E-150 | Base Standard Cargo Van 3-Door | 4.6L 281Cu. In. V8 FLEX SOHC Naturally Aspirated |
| 2010 | Ford | E-150 | Base Standard Cargo Van 3-Door | 5.4L 330Cu. In. V8 CNG SOHC Naturally Aspirated |
| 2010 | Ford | E-150 | Base Standard Cargo Van 3-Door | 5.4L 330Cu. In. V8 FLEX SOHC Naturally Aspirated |
| 2010 | Ford | E-150 | Base Standard Cargo Van 3-Door | 5.4L 330Cu. In. V8 LPG SOHC Naturally Aspirated |
| 2010 | Ford | E-150 | XL Standard Passenger Van 3-Door | 4.6L 281Cu. In. V8 FLEX SOHC Naturally Aspirated |
| 2010 | Ford | E-150 | XL Standard Passenger Van 3-Door | 5.4L 330Cu. In. V8 CNG SOHC Naturally Aspirated |
| 2010 | Ford | E-150 | XL Standard Passenger Van 3-Door | 5.4L 330Cu. In. V8 FLEX SOHC Naturally Aspirated |
| 2010 | Ford | E-150 | XL Standard Passenger Van 3-Door | 5.4L 330Cu. In. V8 LPG SOHC Naturally Aspirated |
| 2010 | Ford | E-150 | XLT Standard Passenger Van 3-Door | 4.6L 281Cu. In. V8 FLEX SOHC Naturally Aspirated |
| 2010 | Ford | E-150 | XLT Standard Passenger Van 3-Door | 5.4L 330Cu. In. V8 CNG SOHC Naturally Aspirated |
| 2010 | Ford | E-150 | XLT Standard Passenger Van 3-Door | 5.4L 330Cu. In. V8 FLEX SOHC Naturally Aspirated |
| 2010 | Ford | E-150 | XLT Standard Passenger Van 3-Door | 5.4L 330Cu. In. V8 LPG SOHC Naturally Aspirated |
| 2010 | Ford | E-250 | Base Cutaway Van 2-Door | 4.6L 281Cu. In. V8 FLEX SOHC Naturally Aspirated |
| 2010 | Ford | E-250 | Base Cutaway Van 2-Door | 5.4L 330Cu. In. V8 CNG SOHC Naturally Aspirated |
| 2010 | Ford | E-250 | Base Cutaway Van 2-Door | 5.4L 330Cu. In. V8 FLEX SOHC Naturally Aspirated |
| 2010 | Ford | E-250 | Base Cutaway Van 2-Door | 5.4L 330Cu. In. V8 LPG SOHC Naturally Aspirated |
| 2010 | Ford | E-250 | Base Extended Cargo Van 3-Door | 4.6L 281Cu. In. V8 FLEX SOHC Naturally Aspirated |
| 2010 | Ford | E-250 | Base Extended Cargo Van 3-Door | 5.4L 330Cu. In. V8 CNG SOHC Naturally Aspirated |
| 2010 | Ford | E-250 | Base Extended Cargo Van 3-Door | 5.4L 330Cu. In. V8 FLEX SOHC Naturally Aspirated |
| 2010 | Ford | E-250 | Base Extended Cargo Van 3-Door | 5.4L 330Cu. In. V8 LPG SOHC Naturally Aspirated |
| 2010 | Ford | E-250 | Base Standard Cargo Van 3-Door | 4.6L 281Cu. In. V8 FLEX SOHC Naturally Aspirated |
| 2010 | Ford | E-250 | Base Standard Cargo Van 3-Door | 5.4L 330Cu. In. V8 CNG SOHC Naturally Aspirated |
| 2010 | Ford | E-250 | Base Standard Cargo Van 3-Door | 5.4L 330Cu. In. V8 FLEX SOHC Naturally Aspirated |
| 2010 | Ford | E-250 | Base Standard Cargo Van 3-Door | 5.4L 330Cu. In. V8 LPG SOHC Naturally Aspirated |
| 2010 | Ford | F-250 Super Duty | Cabela's Crew Cab Pickup 4-Door | 5.4L 330Cu. In. V8 GAS SOHC Naturally Aspirated |
| 2010 | Ford | F-250 Super Duty | Cabela's Crew Cab Pickup 4-Door | 6.4L 391Cu. In. V8 DIESEL OHV Turbocharged |
| 2010 | Ford | F-250 Super Duty | Cabela's Crew Cab Pickup 4-Door | 6.8L 415Cu. In. V10 GAS SOHC Naturally Aspirated |
| 2010 | Ford | F-250 Super Duty | FX4 Crew Cab Pickup 4-Door | 6.4L 6400CC 391Cu. In. V8 DIESEL SOHC Turbocharged |
| 2010 | Ford | F-250 Super Duty | Harley-Davidson Edition Crew Cab Pickup 4-Door | 6.4L 391Cu. In. V8 DIESEL OHV Turbocharged |
| 2010 | Ford | F-250 Super Duty | King Ranch Crew Cab Pickup 4-Door | 5.4L 330Cu. In. V8 GAS SOHC Naturally Aspirated |
| 2010 | Ford | F-250 Super Duty | King Ranch Crew Cab Pickup 4-Door | 6.4L 391Cu. In. V8 DIESEL OHV Turbocharged |
| 2010 | Ford | F-250 Super Duty | King Ranch Crew Cab Pickup 4-Door | 6.8L 415Cu. In. V10 GAS SOHC Naturally Aspirated |
| 2010 | Ford | F-250 Super Duty | Lariat Crew Cab Pickup 4-Door | 5.4L 330Cu. In. V8 GAS SOHC Naturally Aspirated |
| 2010 | Ford | F-250 Super Duty | Lariat Crew Cab Pickup 4-Door | 6.4L 391Cu. In. V8 DIESEL OHV Turbocharged |
| 2010 | Ford | F-250 Super Duty | Lariat Crew Cab Pickup 4-Door | 6.8L 415Cu. In. V10 GAS SOHC Naturally Aspirated |
| 2010 | Ford | F-250 Super Duty | Lariat Extended Cab Pickup 4-Door | 5.4L 330Cu. In. V8 GAS SOHC Naturally Aspirated |
| 2010 | Ford | F-250 Super Duty | Lariat Extended Cab Pickup 4-Door | 6.4L 391Cu. In. V8 DIESEL OHV Turbocharged |
| 2010 | Ford | F-250 Super Duty | Lariat Extended Cab Pickup 4-Door | 6.8L 415Cu. In. V10 GAS SOHC Naturally Aspirated |
| 2010 | Ford | F-250 Super Duty | XL Crew Cab Pickup 4-Door | 5.4L 330Cu. In. V8 GAS SOHC Naturally Aspirated |
| 2010 | Ford | F-250 Super Duty | XL Crew Cab Pickup 4-Door | 6.4L 391Cu. In. V8 DIESEL OHV Turbocharged |
| 2010 | Ford | F-250 Super Duty | XL Crew Cab Pickup 4-Door | 6.8L 415Cu. In. V10 GAS SOHC Naturally Aspirated |
| 2010 | Ford | F-250 Super Duty | XL Extended Cab Pickup 4-Door | 5.4L 330Cu. In. V8 GAS SOHC Naturally Aspirated |
| 2010 | Ford | F-250 Super Duty | XL Extended Cab Pickup 4-Door | 6.4L 391Cu. In. V8 DIESEL OHV Turbocharged |
| 2010 | Ford | F-250 Super Duty | XL Extended Cab Pickup 4-Door | 6.8L 415Cu. In. V10 GAS SOHC Naturally Aspirated |
| 2010 | Ford | F-250 Super Duty | XL Standard Cab Pickup 2-Door | 5.4L 330Cu. In. V8 GAS SOHC Naturally Aspirated |
| 2010 | Ford | F-250 Super Duty | XL Standard Cab Pickup 2-Door | 6.4L 391Cu. In. V8 DIESEL OHV Turbocharged |
| 2010 | Ford | F-250 Super Duty | XL Standard Cab Pickup 2-Door | 6.8L 415Cu. In. V10 GAS SOHC Naturally Aspirated |
| 2010 | Ford | F-250 Super Duty | XLT Crew Cab Pickup 4-Door | 5.4L 330Cu. In. V8 GAS SOHC Naturally Aspirated |
| 2010 | Ford | F-250 Super Duty | XLT Crew Cab Pickup 4-Door | 6.4L 391Cu. In. V8 DIESEL OHV Turbocharged |
| 2010 | Ford | F-250 Super Duty | XLT Crew Cab Pickup 4-Door | 6.8L 415Cu. In. V10 GAS SOHC Naturally Aspirated |
| 2010 | Ford | F-250 Super Duty | XLT Extended Cab Pickup 4-Door | 5.4L 330Cu. In. V8 GAS SOHC Naturally Aspirated |
| 2010 | Ford | F-250 Super Duty | XLT Extended Cab Pickup 4-Door | 6.4L 391Cu. In. V8 DIESEL OHV Turbocharged |
| 2010 | Ford | F-250 Super Duty | XLT Extended Cab Pickup 4-Door | 6.8L 415Cu. In. V10 GAS SOHC Naturally Aspirated |
| 2010 | Ford | F-250 Super Duty | XLT Standard Cab Pickup 2-Door | 5.4L 330Cu. In. V8 GAS SOHC Naturally Aspirated |
| 2010 | Ford | F-250 Super Duty | XLT Standard Cab Pickup 2-Door | 6.4L 391Cu. In. V8 DIESEL OHV Turbocharged |
| 2010 | Ford | F-250 Super Duty | XLT Standard Cab Pickup 2-Door | 6.8L 415Cu. In. V10 GAS SOHC Naturally Aspirated |
| 2010 | Ford | F-350 Super Duty | Cabela's Crew Cab Pickup 4-Door | 5.4L 330Cu. In. V8 GAS SOHC Naturally Aspirated |
| 2010 | Ford | F-350 Super Duty | Cabela's Crew Cab Pickup 4-Door | 6.4L 391Cu. In. V8 DIESEL OHV Turbocharged |
| 2010 | Ford | F-350 Super Duty | Cabela's Crew Cab Pickup 4-Door | 6.8L 415Cu. In. V10 GAS SOHC Naturally Aspirated |
| 2010 | Ford | F-350 Super Duty | Harley-Davidson Edition Crew Cab Pickup 4-Door | 6.4L 391Cu. In. V8 DIESEL OHV Turbocharged |
| 2010 | Ford | F-350 Super Duty | King Ranch Crew Cab Pickup 4-Door | 5.4L 330Cu. In. V8 GAS SOHC Naturally Aspirated |
| 2010 | Ford | F-350 Super Duty | King Ranch Crew Cab Pickup 4-Door | 6.4L 391Cu. In. V8 DIESEL OHV Turbocharged |
| 2010 | Ford | F-350 Super Duty | King Ranch Crew Cab Pickup 4-Door | 6.8L 415Cu. In. V10 GAS SOHC Naturally Aspirated |
| 2010 | Ford | F-350 Super Duty | Lariat Cab & Chassis 2-Door | 5.4L 330Cu. In. V8 GAS SOHC Naturally Aspirated |
| 2010 | Ford | F-350 Super Duty | Lariat Cab & Chassis 2-Door | 6.4L 391Cu. In. V8 DIESEL OHV Turbocharged |
| 2010 | Ford | F-350 Super Duty | Lariat Cab & Chassis 2-Door | 6.8L 415Cu. In. V10 GAS SOHC Naturally Aspirated |
| 2010 | Ford | F-350 Super Duty | Lariat Cab & Chassis 4-Door | 5.4L 330Cu. In. V8 GAS SOHC Naturally Aspirated |
| 2010 | Ford | F-350 Super Duty | Lariat Cab & Chassis 4-Door | 6.4L 391Cu. In. V8 DIESEL OHV Turbocharged |
| 2010 | Ford | F-350 Super Duty | Lariat Cab & Chassis 4-Door | 6.8L 415Cu. In. V10 GAS SOHC Naturally Aspirated |
| 2010 | Ford | F-350 Super Duty | Lariat Crew Cab Pickup 4-Door | 5.4L 330Cu. In. V8 GAS SOHC Naturally Aspirated |
| 2010 | Ford | F-350 Super Duty | Lariat Crew Cab Pickup 4-Door | 6.4L 391Cu. In. V8 DIESEL OHV Turbocharged |
| 2010 | Ford | F-350 Super Duty | Lariat Crew Cab Pickup 4-Door | 6.8L 415Cu. In. V10 GAS SOHC Naturally Aspirated |
| 2010 | Ford | F-350 Super Duty | Lariat Extended Cab Pickup 4-Door | 5.4L 330Cu. In. V8 GAS SOHC Naturally Aspirated |
| 2010 | Ford | F-350 Super Duty | Lariat Extended Cab Pickup 4-Door | 6.4L 391Cu. In. V8 DIESEL OHV Turbocharged |
| 2010 | Ford | F-350 Super Duty | Lariat Extended Cab Pickup 4-Door | 6.8L 415Cu. In. V10 GAS SOHC Naturally Aspirated |
| 2010 | Ford | F-350 Super Duty | XL Cab & Chassis 2-Door | 5.4L 330Cu. In. V8 GAS SOHC Naturally Aspirated |
| 2010 | Ford | F-350 Super Duty | XL Cab & Chassis 2-Door | 6.2L 6210CC 379Cu. In. V8 GAS SOHC Naturally Aspirated |
| 2010 | Ford | F-350 Super Duty | XL Cab & Chassis 2-Door | 6.4L 391Cu. In. V8 DIESEL OHV Turbocharged |
| 2010 | Ford | F-350 Super Duty | XL Cab & Chassis 2-Door | 6.8L 415Cu. In. V10 GAS SOHC Naturally Aspirated |
| 2010 | Ford | F-350 Super Duty | XL Cab & Chassis 4-Door | 5.4L 330Cu. In. V8 GAS SOHC Naturally Aspirated |
| 2010 | Ford | F-350 Super Duty | XL Cab & Chassis 4-Door | 6.4L 391Cu. In. V8 DIESEL OHV Turbocharged |
| 2010 | Ford | F-350 Super Duty | XL Cab & Chassis 4-Door | 6.8L 415Cu. In. V10 GAS SOHC Naturally Aspirated |
| 2010 | Ford | F-350 Super Duty | XL Crew Cab Pickup 4-Door | 5.4L 330Cu. In. V8 GAS SOHC Naturally Aspirated |
| 2010 | Ford | F-350 Super Duty | XL Crew Cab Pickup 4-Door | 6.4L 391Cu. In. V8 DIESEL OHV Turbocharged |
| 2010 | Ford | F-350 Super Duty | XL Crew Cab Pickup 4-Door | 6.8L 415Cu. In. V10 GAS SOHC Naturally Aspirated |
| 2010 | Ford | F-350 Super Duty | XL Extended Cab Pickup 4-Door | 5.4L 330Cu. In. V8 GAS SOHC Naturally Aspirated |
| 2010 | Ford | F-350 Super Duty | XL Extended Cab Pickup 4-Door | 6.4L 391Cu. In. V8 DIESEL OHV Turbocharged |
| 2010 | Ford | F-350 Super Duty | XL Extended Cab Pickup 4-Door | 6.8L 415Cu. In. V10 GAS SOHC Naturally Aspirated |
| 2010 | Ford | F-350 Super Duty | XL Standard Cab Pickup 2-Door | 5.4L 330Cu. In. V8 GAS SOHC Naturally Aspirated |
| 2010 | Ford | F-350 Super Duty | XL Standard Cab Pickup 2-Door | 6.4L 391Cu. In. V8 DIESEL OHV Turbocharged |
| 2010 | Ford | F-350 Super Duty | XL Standard Cab Pickup 2-Door | 6.8L 415Cu. In. V10 GAS SOHC Naturally Aspirated |
| 2010 | Ford | F-350 Super Duty | XLT Cab & Chassis 2-Door | 5.4L 330Cu. In. V8 GAS SOHC Naturally Aspirated |
| 2010 | Ford | F-350 Super Duty | XLT Cab & Chassis 2-Door | 6.2L 6210CC 379Cu. In. V8 GAS SOHC Naturally Aspirated |
| 2010 | Ford | F-350 Super Duty | XLT Cab & Chassis 2-Door | 6.4L 391Cu. In. V8 DIESEL OHV Turbocharged |
| 2010 | Ford | F-350 Super Duty | XLT Cab & Chassis 2-Door | 6.8L 415Cu. In. V10 GAS SOHC Naturally Aspirated |
| 2010 | Ford | F-350 Super Duty | XLT Cab & Chassis 4-Door | 5.4L 330Cu. In. V8 GAS SOHC Naturally Aspirated |
| 2010 | Ford | F-350 Super Duty | XLT Cab & Chassis 4-Door | 6.4L 391Cu. In. V8 DIESEL OHV Turbocharged |
| 2010 | Ford | F-350 Super Duty | XLT Cab & Chassis 4-Door | 6.8L 415Cu. In. V10 GAS SOHC Naturally Aspirated |
| 2010 | Ford | F-350 Super Duty | XLT Crew Cab Pickup 4-Door | 5.4L 330Cu. In. V8 GAS SOHC Naturally Aspirated |
| 2010 | Ford | F-350 Super Duty | XLT Crew Cab Pickup 4-Door | 6.4L 391Cu. In. V8 DIESEL OHV Turbocharged |
| 2010 | Ford | F-350 Super Duty | XLT Crew Cab Pickup 4-Door | 6.8L 415Cu. In. V10 GAS SOHC Naturally Aspirated |
| 2010 | Ford | F-350 Super Duty | XLT Extended Cab Pickup 4-Door | 5.4L 330Cu. In. V8 GAS SOHC Naturally Aspirated |
| 2010 | Ford | F-350 Super Duty | XLT Extended Cab Pickup 4-Door | 6.4L 391Cu. In. V8 DIESEL OHV Turbocharged |
| 2010 | Ford | F-350 Super Duty | XLT Extended Cab Pickup 4-Door | 6.8L 415Cu. In. V10 GAS SOHC Naturally Aspirated |
| 2010 | Ford | F-350 Super Duty | XLT Standard Cab Pickup 2-Door | 5.4L 330Cu. In. V8 GAS SOHC Naturally Aspirated |
| 2010 | Ford | F-350 Super Duty | XLT Standard Cab Pickup 2-Door | 6.4L 391Cu. In. V8 DIESEL OHV Turbocharged |
| 2010 | Ford | F-350 Super Duty | XLT Standard Cab Pickup 2-Door | 6.8L 415Cu. In. V10 GAS SOHC Naturally Aspirated |
| 2010 | Ford | F-450 Super Duty | Base Cab & Chassis - Crew Cab 4-Door | 6.8L 415Cu. In. V10 GAS SOHC Naturally Aspirated |
| 2010 | Ford | F-450 Super Duty | Base Cab & Chassis - Extended Cab 4-Door | 6.8L 415Cu. In. V10 GAS SOHC Naturally Aspirated |
| 2010 | Ford | F-450 Super Duty | Base Cab & Chassis - Long Conventional 2-Door | 6.4L 391Cu. In. V8 DIESEL OHV Turbocharged |
| 2010 | Ford | F-450 Super Duty | Base Cab & Chassis - Long Conventional 2-Door | 6.8L 415Cu. In. V10 GAS SOHC Naturally Aspirated |
| 2010 | Ford | F-450 Super Duty | Harley-Davidson Edition Crew Cab Pickup 4-Door | 6.4L 391Cu. In. V8 DIESEL OHV Turbocharged |
| 2010 | Ford | F-450 Super Duty | King Ranch Crew Cab Pickup 4-Door | 6.4L 391Cu. In. V8 DIESEL OHV Turbocharged |
| 2010 | Ford | F-450 Super Duty | Lariat Cab & Chassis - Crew Cab 4-Door | 6.4L 391Cu. In. V8 DIESEL OHV Turbocharged |
| 2010 | Ford | F-450 Super Duty | Lariat Cab & Chassis - Crew Cab 4-Door | 6.8L 415Cu. In. V10 GAS SOHC Naturally Aspirated |
| 2010 | Ford | F-450 Super Duty | Lariat Cab & Chassis - Extended Cab 4-Door | 6.4L 391Cu. In. V8 DIESEL OHV Turbocharged |
| 2010 | Ford | F-450 Super Duty | Lariat Cab & Chassis - Extended Cab 4-Door | 6.8L 415Cu. In. V10 GAS SOHC Naturally Aspirated |
| 2010 | Ford | F-450 Super Duty | Lariat Cab & Chassis - Long Conventional 2-Door | 6.4L 391Cu. In. V8 DIESEL OHV Turbocharged |
| 2010 | Ford | F-450 Super Duty | Lariat Cab & Chassis - Long Conventional 2-Door | 6.8L 415Cu. In. V10 GAS SOHC Naturally Aspirated |
| 2010 | Ford | F-450 Super Duty | Lariat Crew Cab Pickup 4-Door | 6.4L 391Cu. In. V8 DIESEL OHV Turbocharged |
| 2010 | Ford | F-450 Super Duty | Lariat Crew Cab Pickup 4-Door | 6.8L 415Cu. In. V10 GAS SOHC Naturally Aspirated |
| 2010 | Ford | F-450 Super Duty | XL Cab & Chassis - Crew Cab 4-Door | 6.4L 391Cu. In. V8 DIESEL OHV Turbocharged |
| 2010 | Ford | F-450 Super Duty | XL Cab & Chassis - Crew Cab 4-Door | 6.8L 415Cu. In. V10 GAS SOHC Naturally Aspirated |
| 2010 | Ford | F-450 Super Duty | XL Cab & Chassis - Extended Cab 4-Door | 6.4L 391Cu. In. V8 DIESEL OHV Turbocharged |
| 2010 | Ford | F-450 Super Duty | XL Cab & Chassis - Extended Cab 4-Door | 6.8L 415Cu. In. V10 GAS SOHC Naturally Aspirated |
| 2010 | Ford | F-450 Super Duty | XL Cab & Chassis - Long Conventional 2-Door | 6.4L 391Cu. In. V8 DIESEL OHV Turbocharged |
| 2010 | Ford | F-450 Super Duty | XL Cab & Chassis - Long Conventional 2-Door | 6.8L 415Cu. In. V10 GAS SOHC Naturally Aspirated |
| 2010 | Ford | F-450 Super Duty | XL Crew Cab Pickup 4-Door | 6.4L 391Cu. In. V8 DIESEL OHV Turbocharged |
| 2010 | Ford | F-450 Super Duty | XL Crew Cab Pickup 4-Door | 6.8L 415Cu. In. V10 GAS SOHC Naturally Aspirated |
| 2010 | Ford | F-450 Super Duty | XLT Cab & Chassis - Crew Cab 4-Door | 6.4L 391Cu. In. V8 DIESEL OHV Turbocharged |
| 2010 | Ford | F-450 Super Duty | XLT Cab & Chassis - Crew Cab 4-Door | 6.8L 415Cu. In. V10 GAS SOHC Naturally Aspirated |
| 2010 | Ford | F-450 Super Duty | XLT Cab & Chassis - Extended Cab 4-Door | 6.4L 391Cu. In. V8 DIESEL OHV Turbocharged |
| 2010 | Ford | F-450 Super Duty | XLT Cab & Chassis - Extended Cab 4-Door | 6.8L 415Cu. In. V10 GAS SOHC Naturally Aspirated |
| 2010 | Ford | F-450 Super Duty | XLT Cab & Chassis - Long Conventional 2-Door | 6.4L 391Cu. In. V8 DIESEL OHV Turbocharged |
| 2010 | Ford | F-450 Super Duty | XLT Cab & Chassis - Long Conventional 2-Door | 6.8L 415Cu. In. V10 GAS SOHC Naturally Aspirated |
| 2010 | Ford | F-450 Super Duty | XLT Crew Cab Pickup 4-Door | 6.4L 391Cu. In. V8 DIESEL OHV Turbocharged |
| 2010 | Ford | F-450 Super Duty | XLT Crew Cab Pickup 4-Door | 6.8L 415Cu. In. V10 GAS SOHC Naturally Aspirated |
| 2010 | Ford | F-550 Super Duty | Lariat Cab & Chassis - Crew Cab 4-Door | 6.4L 391Cu. In. V8 DIESEL OHV Turbocharged |
| 2010 | Ford | F-550 Super Duty | Lariat Cab & Chassis - Crew Cab 4-Door | 6.8L 415Cu. In. V10 GAS SOHC Naturally Aspirated |
| 2010 | Ford | F-550 Super Duty | Lariat Cab & Chassis - Extended Cab 4-Door | 6.4L 391Cu. In. V8 DIESEL OHV Turbocharged |
| 2010 | Ford | F-550 Super Duty | Lariat Cab & Chassis - Extended Cab 4-Door | 6.8L 415Cu. In. V10 GAS SOHC Naturally Aspirated |
| 2010 | Ford | F-550 Super Duty | Lariat Cab & Chassis - Long Conventional 2-Door | 6.4L 391Cu. In. V8 DIESEL OHV Turbocharged |
| 2010 | Ford | F-550 Super Duty | Lariat Cab & Chassis - Long Conventional 2-Door | 6.8L 415Cu. In. V10 GAS SOHC Naturally Aspirated |
| 2010 | Ford | F-550 Super Duty | XL Cab & Chassis - Crew Cab 4-Door | 6.4L 391Cu. In. V8 DIESEL OHV Turbocharged |
| 2010 | Ford | F-550 Super Duty | XL Cab & Chassis - Crew Cab 4-Door | 6.8L 415Cu. In. V10 GAS SOHC Naturally Aspirated |
| 2010 | Ford | F-550 Super Duty | XL Cab & Chassis - Extended Cab 4-Door | 6.4L 391Cu. In. V8 DIESEL OHV Turbocharged |
| 2010 | Ford | F-550 Super Duty | XL Cab & Chassis - Extended Cab 4-Door | 6.8L 415Cu. In. V10 GAS SOHC Naturally Aspirated |
| 2010 | Ford | F-550 Super Duty | XL Cab & Chassis - Long Conventional 2-Door | 6.4L 391Cu. In. V8 DIESEL OHV Turbocharged |
| 2010 | Ford | F-550 Super Duty | XL Cab & Chassis - Long Conventional 2-Door | 6.8L 415Cu. In. V10 GAS SOHC Naturally Aspirated |
| 2010 | Ford | F-550 Super Duty | XLT Cab & Chassis - Crew Cab 4-Door | 6.4L 391Cu. In. V8 DIESEL OHV Turbocharged |
| 2010 | Ford | F-550 Super Duty | XLT Cab & Chassis - Crew Cab 4-Door | 6.8L 415Cu. In. V10 GAS SOHC Naturally Aspirated |
| 2010 | Ford | F-550 Super Duty | XLT Cab & Chassis - Extended Cab 4-Door | 6.4L 391Cu. In. V8 DIESEL OHV Turbocharged |
| 2010 | Ford | F-550 Super Duty | XLT Cab & Chassis - Extended Cab 4-Door | 6.8L 415Cu. In. V10 GAS SOHC Naturally Aspirated |
| 2010 | Ford | F-550 Super Duty | XLT Cab & Chassis - Long Conventional 2-Door | 6.4L 391Cu. In. V8 DIESEL OHV Turbocharged |
| 2010 | Ford | F-550 Super Duty | XLT Cab & Chassis - Long Conventional 2-Door | 6.8L 415Cu. In. V10 GAS SOHC Naturally Aspirated |
| 2009 | Ford | E-150 | Base Extended Cargo Van 3-Door | 4.6L 281Cu. In. V8 FLEX SOHC Naturally Aspirated |
| 2009 | Ford | E-150 | Base Extended Cargo Van 3-Door | 5.4L 330Cu. In. V8 FLEX SOHC Naturally Aspirated |
| 2009 | Ford | E-150 | Base Standard Cargo Van 3-Door | 4.6L 281Cu. In. V8 FLEX SOHC Naturally Aspirated |
| 2009 | Ford | E-150 | Base Standard Cargo Van 3-Door | 4.6L 281Cu. In. V8 GAS SOHC Naturally Aspirated |
| 2009 | Ford | E-150 | Base Standard Cargo Van 3-Door | 5.4L 330Cu. In. V8 FLEX SOHC Naturally Aspirated |
| 2009 | Ford | E-150 | XL Standard Passenger Van 3-Door | 4.6L 281Cu. In. V8 FLEX SOHC Naturally Aspirated |
| 2009 | Ford | E-150 | XL Standard Passenger Van 3-Door | 4.6L 281Cu. In. V8 GAS SOHC Naturally Aspirated |
| 2009 | Ford | E-150 | XL Standard Passenger Van 3-Door | 5.4L 330Cu. In. V8 FLEX SOHC Naturally Aspirated |
| 2009 | Ford | E-150 | XLT Standard Passenger Van 3-Door | 4.6L 281Cu. In. V8 FLEX SOHC Naturally Aspirated |
| 2009 | Ford | E-150 | XLT Standard Passenger Van 3-Door | 5.4L 330Cu. In. V8 FLEX SOHC Naturally Aspirated |
| 2009 | Ford | E-250 | Base Cutaway Van 2-Door | 4.6L 281Cu. In. V8 FLEX SOHC Naturally Aspirated |
| 2009 | Ford | E-250 | Base Cutaway Van 2-Door | 5.4L 330Cu. In. V8 FLEX SOHC Naturally Aspirated |
| 2009 | Ford | E-250 | Base Extended Cargo Van 3-Door | 4.6L 281Cu. In. V8 FLEX SOHC Naturally Aspirated |
| 2009 | Ford | E-250 | Base Extended Cargo Van 3-Door | 5.4L 330Cu. In. V8 FLEX SOHC Naturally Aspirated |
| 2009 | Ford | E-250 | Base Standard Cargo Van 3-Door | 4.6L 281Cu. In. V8 FLEX SOHC Naturally Aspirated |
| 2009 | Ford | E-250 | Base Standard Cargo Van 3-Door | 5.4L 330Cu. In. V8 FLEX SOHC Naturally Aspirated |
Compatible Vehicles
| Year | Make | Model | Trim | Engine |
| --- | --- | --- | --- | --- |
| 2010 | Ford | E-150 | Base Extended Cargo Van 3-Door | 4.6L 281Cu. In. V8 FLEX SOHC Naturally Aspirated |
| 2010 | Ford | E-150 | Base Extended Cargo Van 3-Door | 5.4L 330Cu. In. V8 CNG SOHC Naturally Aspirated |
| 2010 | Ford | E-150 | Base Extended Cargo Van 3-Door | 5.4L 330Cu. In. V8 FLEX SOHC Naturally Aspirated |
| 2010 | Ford | E-150 | Base Extended Cargo Van 3-Door | 5.4L 330Cu. In. V8 LPG SOHC Naturally Aspirated |
| 2010 | Ford | E-150 | Base Standard Cargo Van 3-Door | 4.6L 281Cu. In. V8 FLEX SOHC Naturally Aspirated |
| 2010 | Ford | E-150 | Base Standard Cargo Van 3-Door | 5.4L 330Cu. In. V8 CNG SOHC Naturally Aspirated |
| 2010 | Ford | E-150 | Base Standard Cargo Van 3-Door | 5.4L 330Cu. In. V8 FLEX SOHC Naturally Aspirated |
| 2010 | Ford | E-150 | Base Standard Cargo Van 3-Door | 5.4L 330Cu. In. V8 LPG SOHC Naturally Aspirated |
| 2010 | Ford | E-150 | XL Standard Passenger Van 3-Door | 4.6L 281Cu. In. V8 FLEX SOHC Naturally Aspirated |
| 2010 | Ford | E-150 | XL Standard Passenger Van 3-Door | 5.4L 330Cu. In. V8 CNG SOHC Naturally Aspirated |
| 2010 | Ford | E-150 | XL Standard Passenger Van 3-Door | 5.4L 330Cu. In. V8 FLEX SOHC Naturally Aspirated |
| 2010 | Ford | E-150 | XL Standard Passenger Van 3-Door | 5.4L 330Cu. In. V8 LPG SOHC Naturally Aspirated |
| 2010 | Ford | E-150 | XLT Standard Passenger Van 3-Door | 4.6L 281Cu. In. V8 FLEX SOHC Naturally Aspirated |
| 2010 | Ford | E-150 | XLT Standard Passenger Van 3-Door | 5.4L 330Cu. In. V8 CNG SOHC Naturally Aspirated |
| 2010 | Ford | E-150 | XLT Standard Passenger Van 3-Door | 5.4L 330Cu. In. V8 FLEX SOHC Naturally Aspirated |
| 2010 | Ford | E-150 | XLT Standard Passenger Van 3-Door | 5.4L 330Cu. In. V8 LPG SOHC Naturally Aspirated |
| 2010 | Ford | E-250 | Base Cutaway Van 2-Door | 4.6L 281Cu. In. V8 FLEX SOHC Naturally Aspirated |
| 2010 | Ford | E-250 | Base Cutaway Van 2-Door | 5.4L 330Cu. In. V8 CNG SOHC Naturally Aspirated |
| 2010 | Ford | E-250 | Base Cutaway Van 2-Door | 5.4L 330Cu. In. V8 FLEX SOHC Naturally Aspirated |
| 2010 | Ford | E-250 | Base Cutaway Van 2-Door | 5.4L 330Cu. In. V8 LPG SOHC Naturally Aspirated |
| 2010 | Ford | E-250 | Base Extended Cargo Van 3-Door | 4.6L 281Cu. In. V8 FLEX SOHC Naturally Aspirated |
| 2010 | Ford | E-250 | Base Extended Cargo Van 3-Door | 5.4L 330Cu. In. V8 CNG SOHC Naturally Aspirated |
| 2010 | Ford | E-250 | Base Extended Cargo Van 3-Door | 5.4L 330Cu. In. V8 FLEX SOHC Naturally Aspirated |
| 2010 | Ford | E-250 | Base Extended Cargo Van 3-Door | 5.4L 330Cu. In. V8 LPG SOHC Naturally Aspirated |
| 2010 | Ford | E-250 | Base Standard Cargo Van 3-Door | 4.6L 281Cu. In. V8 FLEX SOHC Naturally Aspirated |
| 2010 | Ford | E-250 | Base Standard Cargo Van 3-Door | 5.4L 330Cu. In. V8 CNG SOHC Naturally Aspirated |
| 2010 | Ford | E-250 | Base Standard Cargo Van 3-Door | 5.4L 330Cu. In. V8 FLEX SOHC Naturally Aspirated |
| 2010 | Ford | E-250 | Base Standard Cargo Van 3-Door | 5.4L 330Cu. In. V8 LPG SOHC Naturally Aspirated |
| 2010 | Ford | F-250 Super Duty | Cabela's Crew Cab Pickup 4-Door | 5.4L 330Cu. In. V8 GAS SOHC Naturally Aspirated |
| 2010 | Ford | F-250 Super Duty | Cabela's Crew Cab Pickup 4-Door | 6.4L 391Cu. In. V8 DIESEL OHV Turbocharged |
| 2010 | Ford | F-250 Super Duty | Cabela's Crew Cab Pickup 4-Door | 6.8L 415Cu. In. V10 GAS SOHC Naturally Aspirated |
| 2010 | Ford | F-250 Super Duty | FX4 Crew Cab Pickup 4-Door | 6.4L 6400CC 391Cu. In. V8 DIESEL SOHC Turbocharged |
| 2010 | Ford | F-250 Super Duty | Harley-Davidson Edition Crew Cab Pickup 4-Door | 6.4L 391Cu. In. V8 DIESEL OHV Turbocharged |
| 2010 | Ford | F-250 Super Duty | King Ranch Crew Cab Pickup 4-Door | 5.4L 330Cu. In. V8 GAS SOHC Naturally Aspirated |
| 2010 | Ford | F-250 Super Duty | King Ranch Crew Cab Pickup 4-Door | 6.4L 391Cu. In. V8 DIESEL OHV Turbocharged |
| 2010 | Ford | F-250 Super Duty | King Ranch Crew Cab Pickup 4-Door | 6.8L 415Cu. In. V10 GAS SOHC Naturally Aspirated |
| 2010 | Ford | F-250 Super Duty | Lariat Crew Cab Pickup 4-Door | 5.4L 330Cu. In. V8 GAS SOHC Naturally Aspirated |
| 2010 | Ford | F-250 Super Duty | Lariat Crew Cab Pickup 4-Door | 6.4L 391Cu. In. V8 DIESEL OHV Turbocharged |
| 2010 | Ford | F-250 Super Duty | Lariat Crew Cab Pickup 4-Door | 6.8L 415Cu. In. V10 GAS SOHC Naturally Aspirated |
| 2010 | Ford | F-250 Super Duty | Lariat Extended Cab Pickup 4-Door | 5.4L 330Cu. In. V8 GAS SOHC Naturally Aspirated |
| 2010 | Ford | F-250 Super Duty | Lariat Extended Cab Pickup 4-Door | 6.4L 391Cu. In. V8 DIESEL OHV Turbocharged |
| 2010 | Ford | F-250 Super Duty | Lariat Extended Cab Pickup 4-Door | 6.8L 415Cu. In. V10 GAS SOHC Naturally Aspirated |
| 2010 | Ford | F-250 Super Duty | XL Crew Cab Pickup 4-Door | 5.4L 330Cu. In. V8 GAS SOHC Naturally Aspirated |
| 2010 | Ford | F-250 Super Duty | XL Crew Cab Pickup 4-Door | 6.4L 391Cu. In. V8 DIESEL OHV Turbocharged |
| 2010 | Ford | F-250 Super Duty | XL Crew Cab Pickup 4-Door | 6.8L 415Cu. In. V10 GAS SOHC Naturally Aspirated |
| 2010 | Ford | F-250 Super Duty | XL Extended Cab Pickup 4-Door | 5.4L 330Cu. In. V8 GAS SOHC Naturally Aspirated |
| 2010 | Ford | F-250 Super Duty | XL Extended Cab Pickup 4-Door | 6.4L 391Cu. In. V8 DIESEL OHV Turbocharged |
| 2010 | Ford | F-250 Super Duty | XL Extended Cab Pickup 4-Door | 6.8L 415Cu. In. V10 GAS SOHC Naturally Aspirated |
| 2010 | Ford | F-250 Super Duty | XL Standard Cab Pickup 2-Door | 5.4L 330Cu. In. V8 GAS SOHC Naturally Aspirated |
| 2010 | Ford | F-250 Super Duty | XL Standard Cab Pickup 2-Door | 6.4L 391Cu. In. V8 DIESEL OHV Turbocharged |
| 2010 | Ford | F-250 Super Duty | XL Standard Cab Pickup 2-Door | 6.8L 415Cu. In. V10 GAS SOHC Naturally Aspirated |
| 2010 | Ford | F-250 Super Duty | XLT Crew Cab Pickup 4-Door | 5.4L 330Cu. In. V8 GAS SOHC Naturally Aspirated |
| 2010 | Ford | F-250 Super Duty | XLT Crew Cab Pickup 4-Door | 6.4L 391Cu. In. V8 DIESEL OHV Turbocharged |
| 2010 | Ford | F-250 Super Duty | XLT Crew Cab Pickup 4-Door | 6.8L 415Cu. In. V10 GAS SOHC Naturally Aspirated |
| 2010 | Ford | F-250 Super Duty | XLT Extended Cab Pickup 4-Door | 5.4L 330Cu. In. V8 GAS SOHC Naturally Aspirated |
| 2010 | Ford | F-250 Super Duty | XLT Extended Cab Pickup 4-Door | 6.4L 391Cu. In. V8 DIESEL OHV Turbocharged |
| 2010 | Ford | F-250 Super Duty | XLT Extended Cab Pickup 4-Door | 6.8L 415Cu. In. V10 GAS SOHC Naturally Aspirated |
| 2010 | Ford | F-250 Super Duty | XLT Standard Cab Pickup 2-Door | 5.4L 330Cu. In. V8 GAS SOHC Naturally Aspirated |
| 2010 | Ford | F-250 Super Duty | XLT Standard Cab Pickup 2-Door | 6.4L 391Cu. In. V8 DIESEL OHV Turbocharged |
| 2010 | Ford | F-250 Super Duty | XLT Standard Cab Pickup 2-Door | 6.8L 415Cu. In. V10 GAS SOHC Naturally Aspirated |
| 2010 | Ford | F-350 Super Duty | Cabela's Crew Cab Pickup 4-Door | 5.4L 330Cu. In. V8 GAS SOHC Naturally Aspirated |
| 2010 | Ford | F-350 Super Duty | Cabela's Crew Cab Pickup 4-Door | 6.4L 391Cu. In. V8 DIESEL OHV Turbocharged |
| 2010 | Ford | F-350 Super Duty | Cabela's Crew Cab Pickup 4-Door | 6.8L 415Cu. In. V10 GAS SOHC Naturally Aspirated |
| 2010 | Ford | F-350 Super Duty | Harley-Davidson Edition Crew Cab Pickup 4-Door | 6.4L 391Cu. In. V8 DIESEL OHV Turbocharged |
| 2010 | Ford | F-350 Super Duty | King Ranch Crew Cab Pickup 4-Door | 5.4L 330Cu. In. V8 GAS SOHC Naturally Aspirated |
| 2010 | Ford | F-350 Super Duty | King Ranch Crew Cab Pickup 4-Door | 6.4L 391Cu. In. V8 DIESEL OHV Turbocharged |
| 2010 | Ford | F-350 Super Duty | King Ranch Crew Cab Pickup 4-Door | 6.8L 415Cu. In. V10 GAS SOHC Naturally Aspirated |
| 2010 | Ford | F-350 Super Duty | Lariat Cab & Chassis 2-Door | 5.4L 330Cu. In. V8 GAS SOHC Naturally Aspirated |
| 2010 | Ford | F-350 Super Duty | Lariat Cab & Chassis 2-Door | 6.4L 391Cu. In. V8 DIESEL OHV Turbocharged |
| 2010 | Ford | F-350 Super Duty | Lariat Cab & Chassis 2-Door | 6.8L 415Cu. In. V10 GAS SOHC Naturally Aspirated |
| 2010 | Ford | F-350 Super Duty | Lariat Cab & Chassis 4-Door | 5.4L 330Cu. In. V8 GAS SOHC Naturally Aspirated |
| 2010 | Ford | F-350 Super Duty | Lariat Cab & Chassis 4-Door | 6.4L 391Cu. In. V8 DIESEL OHV Turbocharged |
| 2010 | Ford | F-350 Super Duty | Lariat Cab & Chassis 4-Door | 6.8L 415Cu. In. V10 GAS SOHC Naturally Aspirated |
| 2010 | Ford | F-350 Super Duty | Lariat Crew Cab Pickup 4-Door | 5.4L 330Cu. In. V8 GAS SOHC Naturally Aspirated |
| 2010 | Ford | F-350 Super Duty | Lariat Crew Cab Pickup 4-Door | 6.4L 391Cu. In. V8 DIESEL OHV Turbocharged |
| 2010 | Ford | F-350 Super Duty | Lariat Crew Cab Pickup 4-Door | 6.8L 415Cu. In. V10 GAS SOHC Naturally Aspirated |
| 2010 | Ford | F-350 Super Duty | Lariat Extended Cab Pickup 4-Door | 5.4L 330Cu. In. V8 GAS SOHC Naturally Aspirated |
| 2010 | Ford | F-350 Super Duty | Lariat Extended Cab Pickup 4-Door | 6.4L 391Cu. In. V8 DIESEL OHV Turbocharged |
| 2010 | Ford | F-350 Super Duty | Lariat Extended Cab Pickup 4-Door | 6.8L 415Cu. In. V10 GAS SOHC Naturally Aspirated |
| 2010 | Ford | F-350 Super Duty | XL Cab & Chassis 2-Door | 5.4L 330Cu. In. V8 GAS SOHC Naturally Aspirated |
| 2010 | Ford | F-350 Super Duty | XL Cab & Chassis 2-Door | 6.2L 6210CC 379Cu. In. V8 GAS SOHC Naturally Aspirated |
| 2010 | Ford | F-350 Super Duty | XL Cab & Chassis 2-Door | 6.4L 391Cu. In. V8 DIESEL OHV Turbocharged |
| 2010 | Ford | F-350 Super Duty | XL Cab & Chassis 2-Door | 6.8L 415Cu. In. V10 GAS SOHC Naturally Aspirated |
| 2010 | Ford | F-350 Super Duty | XL Cab & Chassis 4-Door | 5.4L 330Cu. In. V8 GAS SOHC Naturally Aspirated |
| 2010 | Ford | F-350 Super Duty | XL Cab & Chassis 4-Door | 6.4L 391Cu. In. V8 DIESEL OHV Turbocharged |
| 2010 | Ford | F-350 Super Duty | XL Cab & Chassis 4-Door | 6.8L 415Cu. In. V10 GAS SOHC Naturally Aspirated |
| 2010 | Ford | F-350 Super Duty | XL Crew Cab Pickup 4-Door | 5.4L 330Cu. In. V8 GAS SOHC Naturally Aspirated |
| 2010 | Ford | F-350 Super Duty | XL Crew Cab Pickup 4-Door | 6.4L 391Cu. In. V8 DIESEL OHV Turbocharged |
| 2010 | Ford | F-350 Super Duty | XL Crew Cab Pickup 4-Door | 6.8L 415Cu. In. V10 GAS SOHC Naturally Aspirated |
| 2010 | Ford | F-350 Super Duty | XL Extended Cab Pickup 4-Door | 5.4L 330Cu. In. V8 GAS SOHC Naturally Aspirated |
| 2010 | Ford | F-350 Super Duty | XL Extended Cab Pickup 4-Door | 6.4L 391Cu. In. V8 DIESEL OHV Turbocharged |
| 2010 | Ford | F-350 Super Duty | XL Extended Cab Pickup 4-Door | 6.8L 415Cu. In. V10 GAS SOHC Naturally Aspirated |
| 2010 | Ford | F-350 Super Duty | XL Standard Cab Pickup 2-Door | 5.4L 330Cu. In. V8 GAS SOHC Naturally Aspirated |
| 2010 | Ford | F-350 Super Duty | XL Standard Cab Pickup 2-Door | 6.4L 391Cu. In. V8 DIESEL OHV Turbocharged |
| 2010 | Ford | F-350 Super Duty | XL Standard Cab Pickup 2-Door | 6.8L 415Cu. In. V10 GAS SOHC Naturally Aspirated |
| 2010 | Ford | F-350 Super Duty | XLT Cab & Chassis 2-Door | 5.4L 330Cu. In. V8 GAS SOHC Naturally Aspirated |
| 2010 | Ford | F-350 Super Duty | XLT Cab & Chassis 2-Door | 6.2L 6210CC 379Cu. In. V8 GAS SOHC Naturally Aspirated |
| 2010 | Ford | F-350 Super Duty | XLT Cab & Chassis 2-Door | 6.4L 391Cu. In. V8 DIESEL OHV Turbocharged |
| 2010 | Ford | F-350 Super Duty | XLT Cab & Chassis 2-Door | 6.8L 415Cu. In. V10 GAS SOHC Naturally Aspirated |
| 2010 | Ford | F-350 Super Duty | XLT Cab & Chassis 4-Door | 5.4L 330Cu. In. V8 GAS SOHC Naturally Aspirated |
| 2010 | Ford | F-350 Super Duty | XLT Cab & Chassis 4-Door | 6.4L 391Cu. In. V8 DIESEL OHV Turbocharged |
| 2010 | Ford | F-350 Super Duty | XLT Cab & Chassis 4-Door | 6.8L 415Cu. In. V10 GAS SOHC Naturally Aspirated |
| 2010 | Ford | F-350 Super Duty | XLT Crew Cab Pickup 4-Door | 5.4L 330Cu. In. V8 GAS SOHC Naturally Aspirated |
| 2010 | Ford | F-350 Super Duty | XLT Crew Cab Pickup 4-Door | 6.4L 391Cu. In. V8 DIESEL OHV Turbocharged |
| 2010 | Ford | F-350 Super Duty | XLT Crew Cab Pickup 4-Door | 6.8L 415Cu. In. V10 GAS SOHC Naturally Aspirated |
| 2010 | Ford | F-350 Super Duty | XLT Extended Cab Pickup 4-Door | 5.4L 330Cu. In. V8 GAS SOHC Naturally Aspirated |
| 2010 | Ford | F-350 Super Duty | XLT Extended Cab Pickup 4-Door | 6.4L 391Cu. In. V8 DIESEL OHV Turbocharged |
| 2010 | Ford | F-350 Super Duty | XLT Extended Cab Pickup 4-Door | 6.8L 415Cu. In. V10 GAS SOHC Naturally Aspirated |
| 2010 | Ford | F-350 Super Duty | XLT Standard Cab Pickup 2-Door | 5.4L 330Cu. In. V8 GAS SOHC Naturally Aspirated |
| 2010 | Ford | F-350 Super Duty | XLT Standard Cab Pickup 2-Door | 6.4L 391Cu. In. V8 DIESEL OHV Turbocharged |
| 2010 | Ford | F-350 Super Duty | XLT Standard Cab Pickup 2-Door | 6.8L 415Cu. In. V10 GAS SOHC Naturally Aspirated |
| 2010 | Ford | F-450 Super Duty | Base Cab & Chassis - Crew Cab 4-Door | 6.8L 415Cu. In. V10 GAS SOHC Naturally Aspirated |
| 2010 | Ford | F-450 Super Duty | Base Cab & Chassis - Extended Cab 4-Door | 6.8L 415Cu. In. V10 GAS SOHC Naturally Aspirated |
| 2010 | Ford | F-450 Super Duty | Base Cab & Chassis - Long Conventional 2-Door | 6.4L 391Cu. In. V8 DIESEL OHV Turbocharged |
| 2010 | Ford | F-450 Super Duty | Base Cab & Chassis - Long Conventional 2-Door | 6.8L 415Cu. In. V10 GAS SOHC Naturally Aspirated |
| 2010 | Ford | F-450 Super Duty | Harley-Davidson Edition Crew Cab Pickup 4-Door | 6.4L 391Cu. In. V8 DIESEL OHV Turbocharged |
| 2010 | Ford | F-450 Super Duty | King Ranch Crew Cab Pickup 4-Door | 6.4L 391Cu. In. V8 DIESEL OHV Turbocharged |
| 2010 | Ford | F-450 Super Duty | Lariat Cab & Chassis - Crew Cab 4-Door | 6.4L 391Cu. In. V8 DIESEL OHV Turbocharged |
| 2010 | Ford | F-450 Super Duty | Lariat Cab & Chassis - Crew Cab 4-Door | 6.8L 415Cu. In. V10 GAS SOHC Naturally Aspirated |
| 2010 | Ford | F-450 Super Duty | Lariat Cab & Chassis - Extended Cab 4-Door | 6.4L 391Cu. In. V8 DIESEL OHV Turbocharged |
| 2010 | Ford | F-450 Super Duty | Lariat Cab & Chassis - Extended Cab 4-Door | 6.8L 415Cu. In. V10 GAS SOHC Naturally Aspirated |
| 2010 | Ford | F-450 Super Duty | Lariat Cab & Chassis - Long Conventional 2-Door | 6.4L 391Cu. In. V8 DIESEL OHV Turbocharged |
| 2010 | Ford | F-450 Super Duty | Lariat Cab & Chassis - Long Conventional 2-Door | 6.8L 415Cu. In. V10 GAS SOHC Naturally Aspirated |
| 2010 | Ford | F-450 Super Duty | Lariat Crew Cab Pickup 4-Door | 6.4L 391Cu. In. V8 DIESEL OHV Turbocharged |
| 2010 | Ford | F-450 Super Duty | Lariat Crew Cab Pickup 4-Door | 6.8L 415Cu. In. V10 GAS SOHC Naturally Aspirated |
| 2010 | Ford | F-450 Super Duty | XL Cab & Chassis - Crew Cab 4-Door | 6.4L 391Cu. In. V8 DIESEL OHV Turbocharged |
| 2010 | Ford | F-450 Super Duty | XL Cab & Chassis - Crew Cab 4-Door | 6.8L 415Cu. In. V10 GAS SOHC Naturally Aspirated |
| 2010 | Ford | F-450 Super Duty | XL Cab & Chassis - Extended Cab 4-Door | 6.4L 391Cu. In. V8 DIESEL OHV Turbocharged |
| 2010 | Ford | F-450 Super Duty | XL Cab & Chassis - Extended Cab 4-Door | 6.8L 415Cu. In. V10 GAS SOHC Naturally Aspirated |
| 2010 | Ford | F-450 Super Duty | XL Cab & Chassis - Long Conventional 2-Door | 6.4L 391Cu. In. V8 DIESEL OHV Turbocharged |
| 2010 | Ford | F-450 Super Duty | XL Cab & Chassis - Long Conventional 2-Door | 6.8L 415Cu. In. V10 GAS SOHC Naturally Aspirated |
| 2010 | Ford | F-450 Super Duty | XL Crew Cab Pickup 4-Door | 6.4L 391Cu. In. V8 DIESEL OHV Turbocharged |
| 2010 | Ford | F-450 Super Duty | XL Crew Cab Pickup 4-Door | 6.8L 415Cu. In. V10 GAS SOHC Naturally Aspirated |
| 2010 | Ford | F-450 Super Duty | XLT Cab & Chassis - Crew Cab 4-Door | 6.4L 391Cu. In. V8 DIESEL OHV Turbocharged |
| 2010 | Ford | F-450 Super Duty | XLT Cab & Chassis - Crew Cab 4-Door | 6.8L 415Cu. In. V10 GAS SOHC Naturally Aspirated |
| 2010 | Ford | F-450 Super Duty | XLT Cab & Chassis - Extended Cab 4-Door | 6.4L 391Cu. In. V8 DIESEL OHV Turbocharged |
| 2010 | Ford | F-450 Super Duty | XLT Cab & Chassis - Extended Cab 4-Door | 6.8L 415Cu. In. V10 GAS SOHC Naturally Aspirated |
| 2010 | Ford | F-450 Super Duty | XLT Cab & Chassis - Long Conventional 2-Door | 6.4L 391Cu. In. V8 DIESEL OHV Turbocharged |
| 2010 | Ford | F-450 Super Duty | XLT Cab & Chassis - Long Conventional 2-Door | 6.8L 415Cu. In. V10 GAS SOHC Naturally Aspirated |
| 2010 | Ford | F-450 Super Duty | XLT Crew Cab Pickup 4-Door | 6.4L 391Cu. In. V8 DIESEL OHV Turbocharged |
| 2010 | Ford | F-450 Super Duty | XLT Crew Cab Pickup 4-Door | 6.8L 415Cu. In. V10 GAS SOHC Naturally Aspirated |
| 2010 | Ford | F-550 Super Duty | Lariat Cab & Chassis - Crew Cab 4-Door | 6.4L 391Cu. In. V8 DIESEL OHV Turbocharged |
| 2010 | Ford | F-550 Super Duty | Lariat Cab & Chassis - Crew Cab 4-Door | 6.8L 415Cu. In. V10 GAS SOHC Naturally Aspirated |
| 2010 | Ford | F-550 Super Duty | Lariat Cab & Chassis - Extended Cab 4-Door | 6.4L 391Cu. In. V8 DIESEL OHV Turbocharged |
| 2010 | Ford | F-550 Super Duty | Lariat Cab & Chassis - Extended Cab 4-Door | 6.8L 415Cu. In. V10 GAS SOHC Naturally Aspirated |
| 2010 | Ford | F-550 Super Duty | Lariat Cab & Chassis - Long Conventional 2-Door | 6.4L 391Cu. In. V8 DIESEL OHV Turbocharged |
| 2010 | Ford | F-550 Super Duty | Lariat Cab & Chassis - Long Conventional 2-Door | 6.8L 415Cu. In. V10 GAS SOHC Naturally Aspirated |
| 2010 | Ford | F-550 Super Duty | XL Cab & Chassis - Crew Cab 4-Door | 6.4L 391Cu. In. V8 DIESEL OHV Turbocharged |
| 2010 | Ford | F-550 Super Duty | XL Cab & Chassis - Crew Cab 4-Door | 6.8L 415Cu. In. V10 GAS SOHC Naturally Aspirated |
| 2010 | Ford | F-550 Super Duty | XL Cab & Chassis - Extended Cab 4-Door | 6.4L 391Cu. In. V8 DIESEL OHV Turbocharged |
| 2010 | Ford | F-550 Super Duty | XL Cab & Chassis - Extended Cab 4-Door | 6.8L 415Cu. In. V10 GAS SOHC Naturally Aspirated |
| 2010 | Ford | F-550 Super Duty | XL Cab & Chassis - Long Conventional 2-Door | 6.4L 391Cu. In. V8 DIESEL OHV Turbocharged |
| 2010 | Ford | F-550 Super Duty | XL Cab & Chassis - Long Conventional 2-Door | 6.8L 415Cu. In. V10 GAS SOHC Naturally Aspirated |
| 2010 | Ford | F-550 Super Duty | XLT Cab & Chassis - Crew Cab 4-Door | 6.4L 391Cu. In. V8 DIESEL OHV Turbocharged |
| 2010 | Ford | F-550 Super Duty | XLT Cab & Chassis - Crew Cab 4-Door | 6.8L 415Cu. In. V10 GAS SOHC Naturally Aspirated |
| 2010 | Ford | F-550 Super Duty | XLT Cab & Chassis - Extended Cab 4-Door | 6.4L 391Cu. In. V8 DIESEL OHV Turbocharged |
| 2010 | Ford | F-550 Super Duty | XLT Cab & Chassis - Extended Cab 4-Door | 6.8L 415Cu. In. V10 GAS SOHC Naturally Aspirated |
| 2010 | Ford | F-550 Super Duty | XLT Cab & Chassis - Long Conventional 2-Door | 6.4L 391Cu. In. V8 DIESEL OHV Turbocharged |
| 2010 | Ford | F-550 Super Duty | XLT Cab & Chassis - Long Conventional 2-Door | 6.8L 415Cu. In. V10 GAS SOHC Naturally Aspirated |
| 2009 | Ford | E-150 | Base Extended Cargo Van 3-Door | 4.6L 281Cu. In. V8 FLEX SOHC Naturally Aspirated |
| 2009 | Ford | E-150 | Base Extended Cargo Van 3-Door | 5.4L 330Cu. In. V8 FLEX SOHC Naturally Aspirated |
| 2009 | Ford | E-150 | Base Standard Cargo Van 3-Door | 4.6L 281Cu. In. V8 FLEX SOHC Naturally Aspirated |
| 2009 | Ford | E-150 | Base Standard Cargo Van 3-Door | 4.6L 281Cu. In. V8 GAS SOHC Naturally Aspirated |
| 2009 | Ford | E-150 | Base Standard Cargo Van 3-Door | 5.4L 330Cu. In. V8 FLEX SOHC Naturally Aspirated |
| 2009 | Ford | E-150 | XL Standard Passenger Van 3-Door | 4.6L 281Cu. In. V8 FLEX SOHC Naturally Aspirated |
| 2009 | Ford | E-150 | XL Standard Passenger Van 3-Door | 4.6L 281Cu. In. V8 GAS SOHC Naturally Aspirated |
| 2009 | Ford | E-150 | XL Standard Passenger Van 3-Door | 5.4L 330Cu. In. V8 FLEX SOHC Naturally Aspirated |
| 2009 | Ford | E-150 | XLT Standard Passenger Van 3-Door | 4.6L 281Cu. In. V8 FLEX SOHC Naturally Aspirated |
| 2009 | Ford | E-150 | XLT Standard Passenger Van 3-Door | 5.4L 330Cu. In. V8 FLEX SOHC Naturally Aspirated |
| 2009 | Ford | E-250 | Base Cutaway Van 2-Door | 4.6L 281Cu. In. V8 FLEX SOHC Naturally Aspirated |
| 2009 | Ford | E-250 | Base Cutaway Van 2-Door | 5.4L 330Cu. In. V8 FLEX SOHC Naturally Aspirated |
| 2009 | Ford | E-250 | Base Extended Cargo Van 3-Door | 4.6L 281Cu. In. V8 FLEX SOHC Naturally Aspirated |
| 2009 | Ford | E-250 | Base Extended Cargo Van 3-Door | 5.4L 330Cu. In. V8 FLEX SOHC Naturally Aspirated |
| 2009 | Ford | E-250 | Base Standard Cargo Van 3-Door | 4.6L 281Cu. In. V8 FLEX SOHC Naturally Aspirated |
| 2009 | Ford | E-250 | Base Standard Cargo Van 3-Door | 5.4L 330Cu. In. V8 FLEX SOHC Naturally Aspirated |
TPMS197Q1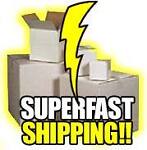 Visit My eBay Store: Super_Fast_Shipping_2_You

Ford Tire Pressure Sensor
Tire Pressure Monitoring System (TPMS)

~PLEASE READ~

These Sensors are USED. Your local tire shop will need to relearn or reprogram them to your vehicle. If you are not certain if this item will work for your vehicle, PLEASE contact us with your Year, Make, and Model or the VIN # of your vehicle prior to purchasing.

~Details~
All sensors are cleaned and tested prior to shipping. Each order includes one(1) New Service Kit per sensor. Some sensors may have marks or stains on the shell but this does NOT affect functionality and will not be seen once installed on to your vehicle. All sensors are tested before being sent out. Battery life expectancy is estimated to be around 1 - 3 years.


Part Number: 8C2A-1A176-AA

Condition: Used, Tested, Includes New Service Kit.
(Kits can include: Hex nut, washer, rubber seal, valve core and cap or simply a detachable valve stem. Kits are Sensor Specific.)

Compatible Vehicles Include

Ford:

E-150 09-10
E-250 09-10
F-250 Super Duty 2010
F-350 Super Duty 2010
F-450 Super Duty 2010
F-550 Super Duty 2010
All Sensors are tested with the BarTec TPMS Pad Testing Unit.

We Ship same day if ordered by 3pm Monday - Friday Eastern Time.